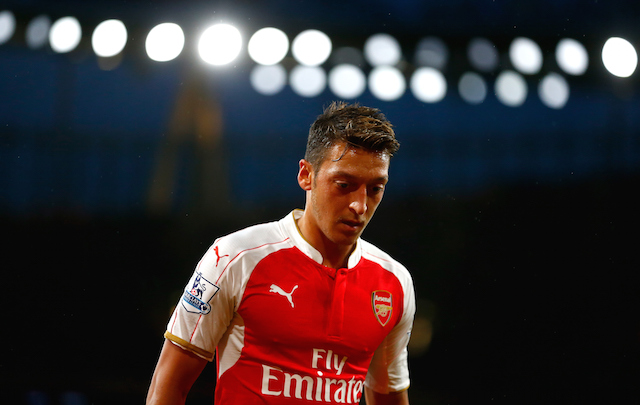 Arsenal star reveals why he is still optimistic despite missing out on Champions League football
Arsenal star playmaker Mesut Ozil has issued a reaction to the Gunners victory over Everton on Sunday.
The north London-based club missed out on UEFA Champions League football despite their win over the Toffees.
Liverpool recorded a comfortable win over Middlesbrough leaving Arsenal to finish in fifth place.
See More: 'Picasso on the ball' – Arsenal fans react to Mesut Ozil display against Everton on social media
Following the game, Ozil stated that the victory came too late for the Gunners. However, the 28-year-old stated that he is still optimistic at the opportunity of winning the FA Cup next week.
Ozil shared a photo of himself from the game on Instagram and included the following caption. "Another win, another three points. Our final spurt this season came too late to make it to UEFA Champions League. But there is still a FA-Cup final to win."