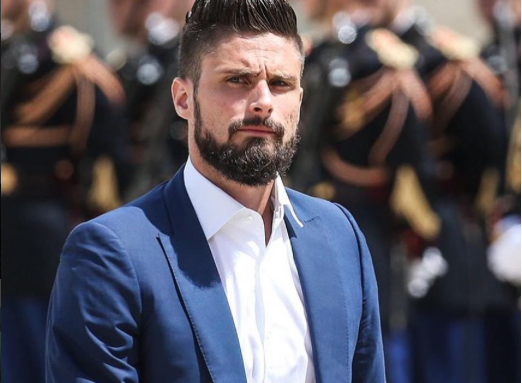 Arsenal striker rated as world's best "target man" by Galatasaray star playmaker
Arsenal back-up striker Olivier Giroud is one of the "one of the best forwards" in the world according to Galatasaray playmaker Younes Belhanda.
Belhanda and Giroud won the 2011-12 Ligue 1 season together at Montepellier.
In an interview with RMC Sport, Belhanda stated that he believes there is not a striker in the world better than Giroud as a target man.
"For me, Olivier is one of the best forwards in his role," Belhanda told RMC Sport.
"He's someone who keeps the ball up really well, who knows how to make his number 10 or his wingers play because he has a target man game few strikers have.
"There isn't a striker in the world who's better than him as a target man. Especially with the France team, he scores, so you can't hold anything against him.
"At club level, he doesn't play that much, but when you have a player in the national team who scores and helps the team win, you can't say anything."
Giroud has fallen down the pecking order at Arsenal following the summer signing of Alexandre Lacazette from Lyon. Giroud is yet to start a Premier League game for the Gunners this season.
The experienced striker became 19th player to score 100 goals for Arsenal last month. Giroud has also scored 27 goals in 66 games for the France  national team.
Arsenal will be hoping to continue their winning run when they take on Watford FC at Vicarage road on October 14. Arsene Wenger's side recorded a 2-0 win over Brighton last weekend.