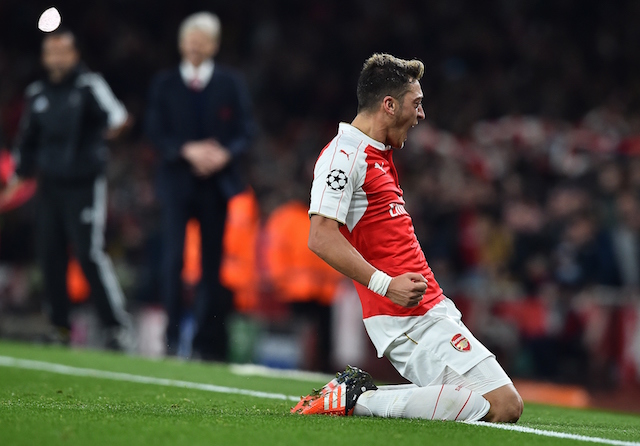 "Arsene has to take some criticism" – Former Tottenham star defends Arsenal's Mesut Ozil, pins blame on Wenger
Former Tottenham midfielder Danny Murphy has partially blamed Arsene Wenger for Mesut Ozil's inconsistent form.
Ozil received harsh criticism following Arsenal's 1-0 defeat at the hands of Stoke City last weekend.
Steven Gerrard and Martin Keown slammed the Germany international during their post-match analysis on BT Sport.
However, Murphy defended Ozil and instead pinned the blame on Arsenal manager Wenger.
Murphy believes Ozil's inconsistent form is down to Wenger's squad selection. The former England international believes Ozil will flourish if he is supported by two energetic midfielders.
"He's a hell of a player. A footballer who can open up teams is rare and he's one of the best at that. I think he is a strikers dream," Murphy stated live on SkySport's The Debate show.
"I think Arsene has to take some criticism. If you are going to play Ozil as a ten, you need two players behind him.
"Can you imagine him playing as a ten in-front of Wanyama and Dembele."
Murphy went onto state that Ozil has produced his best performances while playing on the right wing.
"When he played in Madrid and won the league he played on the right."
Arsenal face a tough away trip against Liverpool at Anfield this weekend. The Reds come into the game following three back-to-back wins, including a 4-2 victory over Hoffenheim.