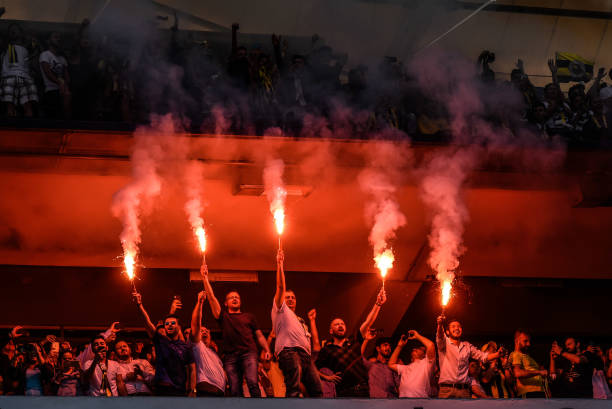 Beginners Guide to Gambling on the Turkish League
Online and mobile sportsbooks offer hundreds of betting markets on various sports and leagues. This means that you have thousands of opportunities to win cash from your clever predictions and strategies.
If you love betting as we do, why stick to a single or several leagues? With football happening all around the world, you could make much more profit by broadening your views.
Beginner's Guide to Turkish League
Today, we will talk about the Turkish League. As a country of quite a few exceptional football players, Turkey has some great talents and football clubs.
Great Footballers from Turkey
If you're into international competitions, you probably know a few Turkish players already, namely:
Mesut Özil

İlkay Gündoğan

Cenk Tosun

Hakan Çalhanoğlu
Foreign Players in Turkish Clubs
Ricardo Quaresma (Beşiktaş)

Victor Moses (Fenerbahçe)

Adriano (Beşiktaş)

Badou Ndiaye (Galatasaray)

Fernando Muslera (Galatasaray)

Adem Ljajic (Beşiktaş)
If you're familiar with some of these names, you can totally learn about the Turkish League and become a proficient bettor in no time.
Of course, it takes much more effort to become an expert at any single football league and start making informed predictions. However, everyone has got to start somewhere.
So, we're here to help you start with the Turkish League. Below, you'll find the most important information. This covers some details about its clubs as well as tips for your first bet in the new market.
About the Turkish Football League
The Turkish football league is known as Süper Lig. It consists of 18 clubs from Turkey and is the top tier of the football system in Turkey.
The majority of the clubs that dominate the league come from the capital Istanbul. However, some teams from the periphery give a fair fight too and have even won the league several times before.
Strongest Süper Lig Clubs
Galatasaray

Fenerbahçe

Beşiktaş

Trabzonspor

İstanbul Başakşehir (aka Istanbul BB)
These five teams are usually in the top 5 every year, with the exception of Istanbul BB, which has started competing with the other teams only recently. The top three clubs mentioned above, however, have been dominating the league for decades.
Betting in Süper Lig
Now that we've got the basics covered, it's time to go to your online sportsbook and browse the markets. The competitions within the league are in-progress right now, so you can start betting right away.
Most of the top sportsbooks will allow placing bets on this market. After all, it's quite popular among some football fans, so you don't even need to look for foreign bookies.
Moreover, lower tier Turkish leagues are also available at various websites even in the UK. This includes Betfair, Unibet and Ladbrokes, to name a few examples.
Some general tips before depositing and placing the first wagers:
Watch a few matches in the league you're betting in

Analyse the gameplay of different players and team strategies

Refer back to recent past matches you've missed