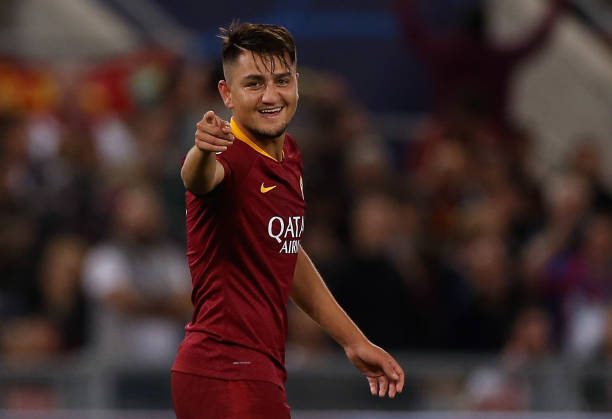 Roma starlet Cengiz Under opened up about his transfer to the Serie A giants which saw him replace Mohamed Salah went onto join Liverpool.
The Egyptian international has excelled at the Reds and had an impressive record at the Giallorossi.
Under revealed that it was an honour to replace Salah and that he was under pressure to fill his boots but that after a tricky start he was able to find his feet.
"It was very important for me that I was coming in to replace Salah as he did really well here," Under told Goal .
"There was a lot of pressure but fortunately once I started scoring and became more involved – thanks to the help of all my team-mates – I really felt I was a part of the team."
"The first six months were quite difficult because of the language and because I had to adjust. Once I started scoring and I began playing better, I felt I like part of the team.
"In my first season I had some difficulties at the start but then I was able to show what I can do. This year I've got this injury problem. Having to sit on the sidelines for three weeks has got me down a bit but I hope to be back in action soon.
"Last year we reached the Champions League semi-finals and hopefully we can do as well again this year. In Serie A I hope we can finish among the top spots."
Under got off to a great start this season scoring six goals and providing nine assists in his most productive campaign to date.
The Turkey international star has been out with a muscle problem since January 19 but has since recovered and is returning to full match fitness.
Under could end up facing Salah in the Champions League in the next round if both sides quality past the Last 16.
They did meet last season in the Champions League which saw the Reds knock out Roma in the semi-finals 7-6 on aggregate.