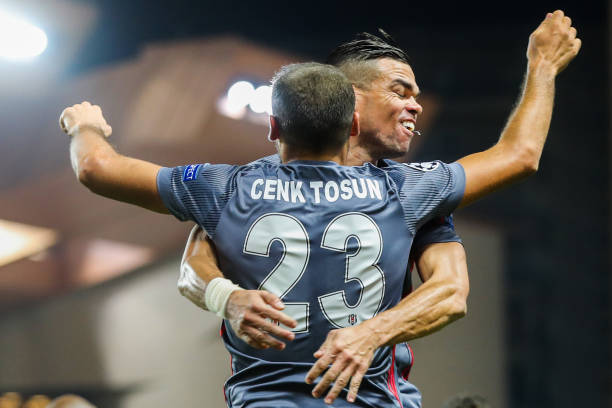 Chelsea icon Frank Lampard reveals who he wants Blues to draw in UEFA Champions League
Chelsea legend Frank Lampard has revealed who he wants his former side to draw in the next round of the UEFA Champions League.
The draw for the Last 16 will commence in Nyon on Monday afternoon.
Chelsea were held to a 1-1 draw on Tuesday night which let AS Roma overtake them in the table. The result meant Chelsea qualified as runners-up.
However, the Premier League heavyweights can only face Barcelona, PSG or Besiktas in the next round.
Speaking after Chelsea's 1-1 draw on BT Sport, Lampard revealed that he would like to draw Besiktas on Monday.
"I think it was good," the ex-England man said on BT Sport.
"I think in terms of general play they did everything they had to do. They were very solid in the first half without being spectacular.
"They went 1-0 down to a mistake, they responded very well and just some nights those goals don't go in.
"So let's hope they draw Besiktas on Monday and they don't have to worry about it, we'll see."
However, Lampard may . have to be careful what he wishes for. Besiktas are unbeaten in the UEFA Champions League and even defeated RB Leipzig in Germany with their B team on Wednesday night.
Furthermore, Chelsea lost to Besiktas in Istanbul the last time the two sides faced up.