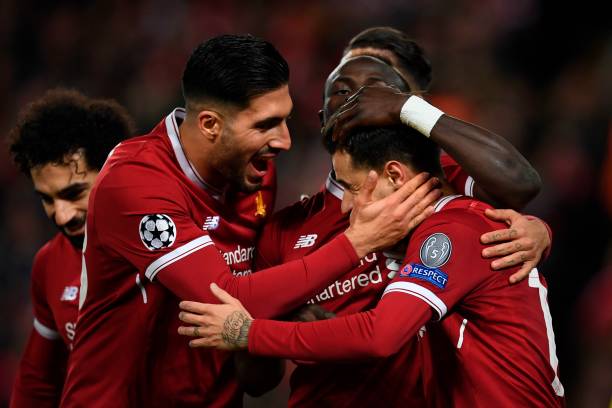 'Don't like criticising Hendo, but Can is just a better option' – Liverpool fans single out midfield star for praise after Spartak Moscow win
Liverpool crushed Spartak Moscow 7-0 at Anfield in the Champions League on Match Day 6 to guarantee a first place finish in Group E.
Emre Can started for the Reds, returning to midfield after being drafted in as a makeshift defender against Brighton in the Premier League last weekend.
The midfielder of Turkish origin did not get his name on the scoresheet or provide an assist but he did put in an impressive shift.
We took a look at how Liverpool fans reacted to his display on social media.
Can received widespread praise, love is clearly in the air and not from folk just admiring his hair, his football was praised.
Emre Can is a great player. So unappreciated

— michael golden (@contactgolden1) December 6, 2017
Rubbish that Emre Can will miss the Last 16. I think he's surely established himself as the starting anchorman tonight. Suits the team better. Don't like criticising Hendo, but Can is just a better option at the moment.

— Empire of the Kop (@empireofthekop) December 6, 2017
Can isn't obsessed with chasing the ball like Henderson, he knows when he needs to hold position. Emre has controlled this game a lot better than Henderson could ever do.

— Mootaz Chehade (@MHChehade) December 6, 2017
Emre Can has purred in holding midfield. His best position. Gutted we're losing him to be honest.

— Empire of the Kop (@empireofthekop) December 6, 2017
let's be honest with our selves… no way Emre Can isn't the best midfielder in the premier league. Admit it, he's the best premier midfield in history, 10x the player Gerard, Lampard, and Scholes could ever be. Pure facts pic.twitter.com/7fMPw7kqH7

— 🥖 (@BaguetteFC) December 7, 2017
Emre Can > Jordan Henderson in every way possible. Fits this team so much better than 'our captain'.

— Robin (@Robish13) December 6, 2017
Should Can replace Jordan Henderson as captain? or be given a vice captain role?
I'm surprised how Emre Can hasn't been considered VC or captain for us. Bossed the midfield, didn't take any risks and stayed in his position, as expected. Offer him a new contract @LFC, even with a release clause, much better than letting him leave for free. pic.twitter.com/b7U41Raznz

— SamueI (@VintageSalah) December 7, 2017
Well Josh does not mince his words!
And if you still don't understand what Emre Can brings to this team then fuck off.

— Josh🌹 (@jpflfc) December 6, 2017
Not everyone was on board the Can love train.
Meh, not convniced just because he had two good games against very average sides

— Magnus Lund (@magnlund) December 6, 2017
Should Liverpool give in to Can's wage demands and just get the contract extension sorted? Time is ticking, the midfielder has under 12 months left on his current deal with clubs like Juventus sniffing around.
Give him a Gaddamn! release clause on that contract £100m #ikonini

— Bram Bronxs (@Bbronxs) December 6, 2017
Indeed, he's been in great form! Just hope we get him a new contract asap

— Heiki Sæther (@HeikiSther) December 7, 2017
Emre Can needs to sign that deal now. Why would he want to play anywhere else after that!!

— Barry LFC O Sullivan (@NotoriousLFC) December 6, 2017