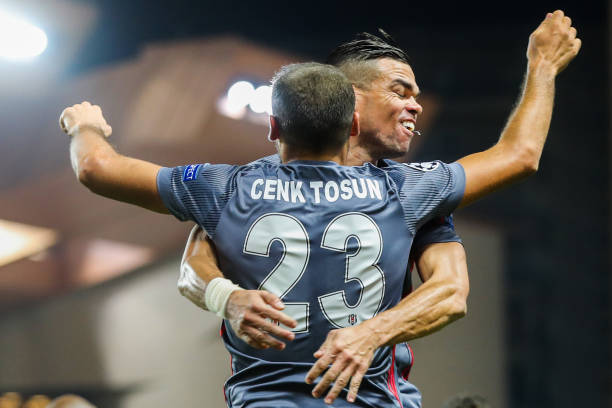 Everton Could Give £27m Transfer Liverpool Debut If Cenk Tosun Is Registered By Midday
Everton could give Cenk Tosun his debut against Liverpool in the FA Cup on Friday if he is registered with the FA by midday tomorrow.
Tosun will undergo a medical once he agrees personal terms with the Toffees.
The 26-year-old is expected to arrive in Liverpool this evening ahead of completing his transfer to the Premier League outfit.
Allardyce said: "I think it is personal terms is the final stage. After some long negotiation we have got to that stage.
"We might even get him registered before the Cup. There is the medical and all sorts so that might be tight."
The Everton boss did however, underlined that they will not risk Tosun if he is not match fit.
"Could he be on the bench? Possibly. It depends on his overall fitness, we wouldn't risk damaging him because it's a Liverpool game," he added.
Tosun has been waiting in London for Everton and Besiktas to strike a deal since new years eve.
Everton take on rivals Liverpool in the Merseyside derby in the FA Cup on Friday.
Tosun is expected to be in the stands if he does not register in time to make the match day squad.