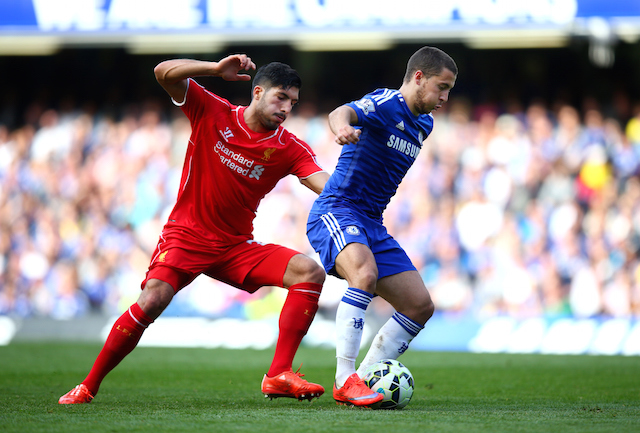 Former manager reveals he 'expects more' from Liverpool star but praises 'remarkable' ability
Liverpool midfielder Emre Can's contract situation has dragged on for months.
Can has under 12 months left on his deal but has yet to sign an extension.
The likes of Italian giants Juventus, Manchester City and Borussia Dortmund have all been linked with Can over the past few months, intent on signing him on a free.
The Reds face the real possibility of the 23-year-old leaving on a free transfer unless a resolution is found.
Can's former manager at youth level for Germany,, Horst Hrubesch feels the midfielder has gone up a level since joining Liverpool.
Hrubesch does however, believe that the midfielder can still go up a level.
He told France Football: "He's on the right path but he still has room to develop. I expect more from him. When I had him with the U17s and U18s, he was above the rest. He's very complete, great at getting the ball back.
"At Liverpool, he went up a level, but he needs to continue to work to completely fulfil his potential. His ability to hit the ball is remarkable and he's precious on free kicks due to a great timing ability in the air."
Can has been called up to the Germany national team side that takes on France in tonights international friendly.
The midfielder joined Liverpool from Bayer Leverkusen in 2014 and has played as a defender, full-back and midfielder for the Premier League giants.
The 23-year-old has 11 goals in 144 appearances for Liverpool since joining the club.