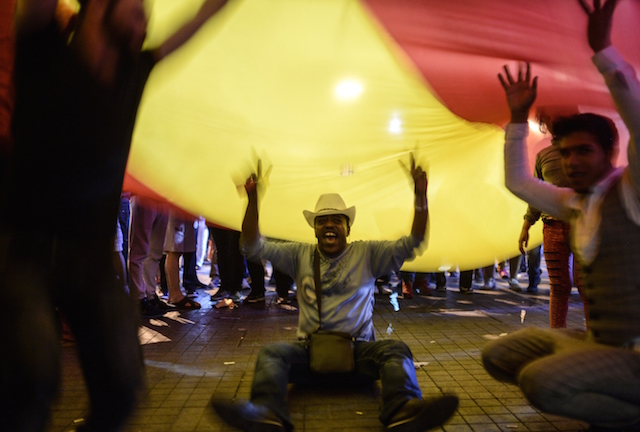 Galatasaray take on Beşiktaş in the Istanbul derby on Sunday in a clash that will have huge impact on the title race.
The match will take place at 19:00 (Local time) at the Turk Telekom Arena.
The Lions are currently 2nd, just three points behind league leaders Başakşehir.
Fatih Terim's side have managed to reduce what was an 8 point gap just a few weeks ago but will be disappointed nonetheless as they have drawn two of their last three games.
The big surprise has been Beşiktaş. Just a few weeks ago the Black Eagles were 11 points behind the leaders and looked pretty much out of the race.
However, a five-game win streak has seen them close the gap with Başakşehir to just four points. A victory tonight would mean just a single point separate them from top spot.
It really has been a remarkable run. Şenol Güneş deserves a lot of credit for getting this side back on track from the point of oblivion.
The team has hit red hot form at the right moment. January arrival Burak Yilmaz is scoring for fun netting 12 times in 12 games. Dorukhan Tokoz has been one of the revelations of the season in midfield. Even the much-criticized Loris Karius has been lapping up praise recently.
The same cannot be said of Galatasaray but and – this is a huge but – they are at home and Terim loves high-pressure game. This is where he tends to thrive.
See More: Turkish League Previews 31 – Title Challengers Galatasaray & Besiktas Face Off In Istanbul Derby
Beşiktaş are playing better football, are the in-form team but you simply cannot write off Galatasaray in a derby with the 12th man behind them.
Galatasaray will join Başakşehir at the top of the table with a win. They will then face their Istanbul neighbors in a fortnights time. Beşiktaş meanwhile still face a tough away trip to Trabzonspor.
The derby will by no means decide the title but if Beşiktaş lose they'll probably be out of the race.