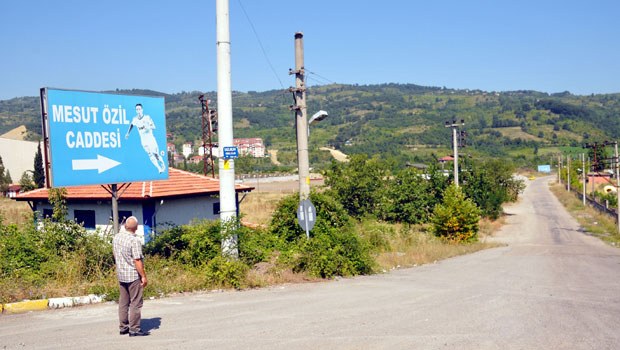 Guide to pronouncing Mesut Ozil [divider]
Mesut Özil broke Arsenal's transfer record when he signed from Real Madrid for £42.5 million in the summer 0f 2013 but it seems his surname is still proving quite tricky to pronounce.
The name Mesut means fortunate, prosperous or happy and is pretty straightforward to say, Mes-ut with the u like the sound in put.
See More:
Arsenal News
Turkish Football Abroad
Mesut Ozil sparks rumours of Arsenal move for Julian Draxler
Turkish is a phonetic language so it is easy to pronounce the words correctly once you know the sounds but therein lies the problem – the Ö.
The Ö sound is pretty odd to English speakers, it sounds like the ir in bird. Özil is actually a compound of two words, Öz which means real, authentic or original and İl which means province or county.
Together however, it takes on another meaning. Özil means 'a true native/local'.
Özil is therefore pronounced Ir-zil (using the ir sound in bird for the Ö). The i in the il sounds similar to the i sound in sit.
There you have it, a prosperous true local. Turkish names often have literal meanings which can leave you wondering if google translate has malfunctioned.
For example if you translate a Turkish article about Fenerbahçe do not be alarmed to read that there is a Volcano on the pitch and a goalkeeper with Ironhands, it is just Volkan Demirel. Galatasaray have Hamit (Goldenballs) Altıntop and the Skylord himself Gökhan Töre plays for Beşiktaş.