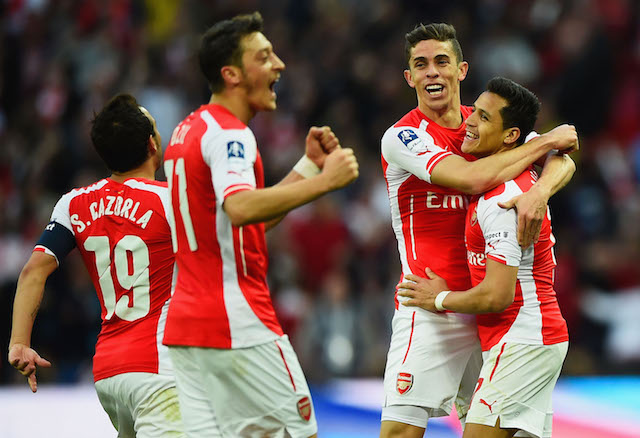 "He isn't as useless as people suggest" – The likes of Chelsea and Man United wouldn't sign Arsenal's Mesut Ozil, says Pat Nevin
Former Chelsea star Pat Nevin doesn't believe Man United, Chelsea, Tottenham or Liverpool would consider signing Mesut Ozil.
The Germany international's future at Arsenal is growing increasingly uncertain. Ozil has under 12 months remaining on his contract with the north London-based club.
Arsenal suffered a 1-0 loss at the hands of Stoke City last weekend. Ozil was singled out for criticism after the defeat at the Britannia Stadium.
Former Chelsea star Nevin stated that Arsenal's title rivals will not sign the World Cup winner. The former Scotland international has stated that he likes of David Silva, Eden Hazard and Cesc Fabregas are al superior to Ozil.
"I don't think other top four [Premier League] teams would break the bank to get Ozil," Nevin told Irish radio station Newstalk.
"There is something missing when you compare him to the other guys. You wouldn't have him in the team ahead of David Silva, Eden Hazard and Cesc Fabregas.
"His next move would be back to Europe which says something. He isn't as useless as people suggest but as a Premier League player, there's a problem."
Ozil has won the FA Cup three times in four seasons since joining Arsenal from Real Madrid for £42.5 million back in September 2013. The 28-year-old provided 14 assists and scored 12 goals in 44 appearances for Arsenal last season.
Arsenal take on an in-form  Liverpool this weekend as they look to bounce back from Saturday's defeat.