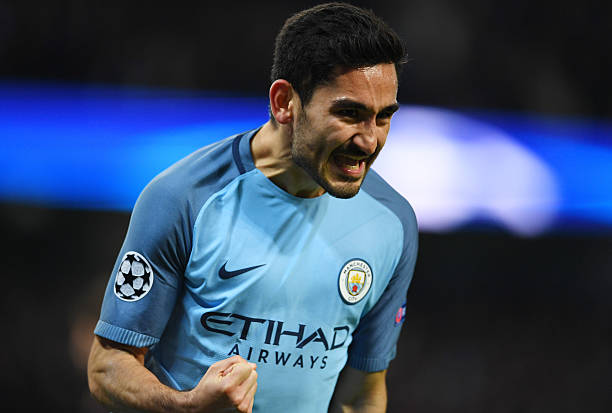 "His first touch may not be the greatest" – Man City star reveals thoughts on £37m star teammate
Manchester City star playmaker Ilkay Gundogan has heaped praise on his teammate Leroy Sane.
However, the 26-year-old sent out a warning to the young midfielder that he must improve before he can be considered a world-class player.
Sane – who turned 22-years-old last night – has established himself as a key member of Pep Guardiola's City squad.
According to Gundogan, Sane is one of the worlds most exciting young talents, however, warned the winger that he is far from the finished article.
See More: Berke Ozer Responds To Chelsea & Man City Interest, Summer Transfer On The Cards
"He's very good. I don't think he's at his best yet, which is a good thing," Gundogan was quoted as saying by the Mirror.
"How he's been playing now is interesting, assists and scoring goals.
"He's really important for us, always doing the runs, so quick, so much pace. You can pass to him and be quite sure he's going to reach the ball.
"His first touch may not be the greatest but, with his pace, it's always possible to get to the ball.
"If he's focused on doing the simple things as perfectly as possible, everything is reachable for him. His first touch is always something he can improve.
"Also, how he keeps the ball from the opponent, with his back to the opponent, showing stability, being strong in one-on-ones.
"In the last third, there's so much potential in him."
Both Gundogan and Leroy Sane could be back in action this weekend when Manchester City take on Liverpool in this weekends highly anticipated Premier League clash.
Sane – who joined City for £37.5million from Schalke back in 2016 – has scored nine goals this season and provided 11 assists for the Citizens this season.
Gundogan meanwhile has already racked up 26 appearances for Pep Guardiola's side in all competitions.