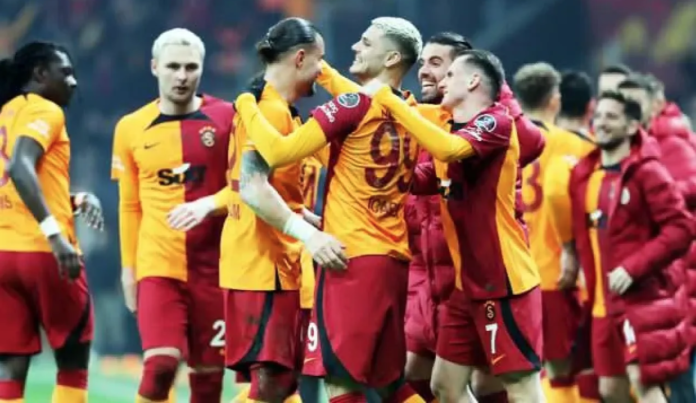 Galatasaray striker Mauro Icardi hit the headlines after he attempted a penalty reminiscent of Arsenal Invincibles' Thierry Henry and Robert Pires' infamous miss in the Turkish Super Lig on Tuesday.
Icardi managed to miss the target after Kerem Akturkoglu played a short pass to the Argentine from the penalty spot.
READ: Who is Arda Guler? The 18-year-old 'Turkish Messi' Wanted by Europe's Biggest Clubs
The 30-year-old ended up missing the goal completely despite the Istanbulspor goalkeeper diving the wrong way.
And that's why I love the Super Lig 😂 Okan Burak's reaction was priceless! What was Icardi thinking pic.twitter.com/JpjUjmdiw2

— Turkish Football (@Turkish_Futbol1) September 26, 2023
The incident was compared to Arsenal 'Invincibles' Henry and Pires' missing in similar fashion in 2005.
"It was Thierry's idea and it was my mistake, because I missed the ball. I regret the pass but not the penalty. It was a good idea, the people need to watch something new."#OnThisDay in 2005, Thierry Henry and Robert Pires got in a bit of a pickle.pic.twitter.com/aAjDKIsoL5

— MUNDIAL (@MundialMag) October 22, 2021
Pires got the ball stuck under his feet as he attempted to make a short pass to Henry against Manchester City at Highbury.
That was not the only comical incident in the game. It became apparent that Istanbulspor had painted the pitch green – to cover up the fact the pitch had been ruined during the Champions League final played in the same ground back in May.
Several players ended up being covered in green paint over the course of the game.
Icardi did make up for his blunder by scoring the winning goal for the Lions in their 1-0 victory.
The striker now has 10 goals and one assist in 11 games in all competitions this season.