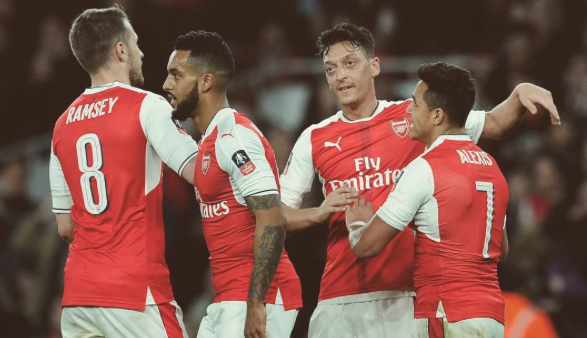 "It's very easy for Ozil to just try to be creative" – Ex-Arsenal star slams Mesut Ozil for third time in a week
Former Arenal defender Martin Keown has continued his onslaught against Mesut Ozil.
Keown slammed Ozil for his performance against Stoke City last week during the post-match analysis on BT Sport. Arsenal lost the game by a 1-0 scoreline.
The former England international continued his assault in his Daily Mail column on Monday.
Keown has now criticised Ozil again during the lead up to Arsenal's clash with Liverpool. The football pundit believes it is easy for Ozil to be creative and that he should focus on closing down the opposition.
"One the main problems for Arsenal at Stoke last week was that Mesut Ozil did not want to close down with the other forwards," Martin Keown stated during his question and answers session with the Daily Mail.
"It is very easy for Ozil to just try to be creative. If you are never pressing, you do not have to rebalance yourself when you get in possession.
"Sanchez does both sides of the game very well. Arsenal need that in their team — and Sanchez will be urging Ozil to press with him.
"Alexandre Lacazette and Sanchez will run off the ball for Ozil when he has the ball and they need him to do the same for them."
Meanwhile, Arsenal legend Ian Wright hit back at Ozil's critics during the week.
Arsenal take on Liverpool this afternoon at Anfield, kick-off is scheduled for 16:00 (GMT).
Ozils future at Arsenal is uncertain as he has under 12 months left on his current contract. The Germany international registered 14 assists and scored 12 goals in 44 appearances for Arsenal last season.