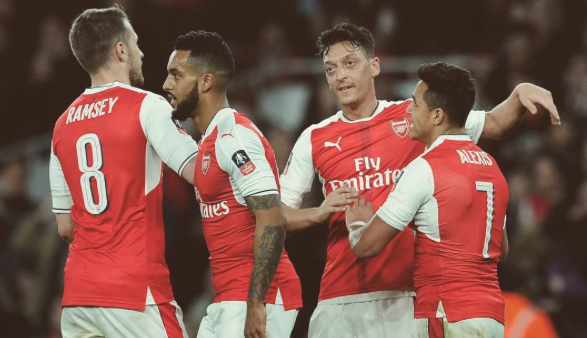 "It really annoys me" – Arsenal legend Ian Wright launches passionate defence of under-fire star midfielder
Arsenal legend Ian Wright has fired back at Mesut Ozil's critics following the Gunners 1-0 defeat to Stoke City.
The Germany international was targeted by both Martin Keown and Steven Gerrard after the game. Keown went onto continue his onslaught against Ozil in his Daily Mail column on Monday.
However, Wright has stated that the criticism levelled at Mesut Ozil "annoys" him. Wright went onto launch a defence of the Arsenal playmaker live on SkySport's The Debate.
"What, the one that's already created 10 chances for his teammates when he's supposed to be having a nightmare? Because he looks frustrated when he loses the ball or something happens?" Wright stated when asked if he understood the criticism aimed at Ozil.
"If I'm Arsene Wenger, I'm saying 'When he gets the ball, I just want you to back him up, and if he loses it you get it back and give it back to him to let him get on with it again.
"Because some players you have to give them the licence to do that. The stick he gets, it really annoys me, it jars me.
"I believe he [Ozil] is somebody who should have even more licence to do what he wants. He's a creative player, he's not going to start running back and tackling people. They can utilise him better."
Ozil's future at Arsenal is currently cast in doubt, the 28-year-old has under 12 months left on his current deal. Ozil provided 14 assists and scored 12 goals in 44 appearances for Arsenal last season.
The north London-based club face a difficult away fixture against Liverpool this weekend as they look to bounce back from defeat.
Jurgen Klopp's side come into the game in good form following wins over Hoffenheim and Crystal Palace.