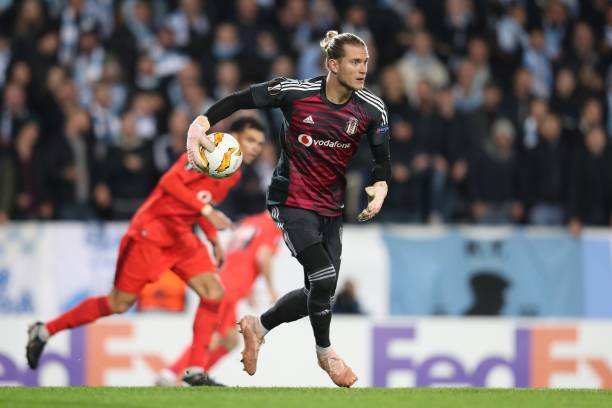 Besiktas came back from two goals down to beat Sarpsborg 3-2 in Norway on Match Day 5 of the Europa League.
Liverpool loanee Loris Karius was yet again in the spotlight after a contraversial display.
Several reports after the game claimed the keeper had a nightmare peformance.
Well I must have been watching another game!
Ok. Karius could have perhaps left his line faster for the first goal but you have to ask what the defence was doing.
Ultimately it was a one on one with a very fast player in Rashad Muhammed on a very slippery surface due to the torrential rain.
Things just haven't been right for Loris Karius since the Champions League Final. pic.twitter.com/tgbGBWq7C6

— Jack Grimse (@JackGrimse) November 30, 2018
Sarpsborg caught Besiktas with their pants down, taking the lead after just one minute and then scoring again a few minutes later.
Karius conceded what was a brilliant strike. The player caught the keeper off his line and was given all the time in the world to pick out his shot.
Last night was a rough one pic.twitter.com/Xxqi0OnyP4

— Jack Grimse (@JackGrimse) November 30, 2018
It does make me think that the keeper has a bit of a concentration problem but on the flipside it was a great strike.
Could Karius had done better? perhaps. But these were hardly blunders as was made out.
The 25-year-old did manage to redeem himself with a series of outstanding saves afterwards.
Karius made four saves in total, preventing the home side from puting the game out of sight.
The team showed great character to fight back after it looked like they'd implode.
See More: Liverpool Face Growing Competition For Divock Origi After Besiktas Make Offer
Jeremain Lens was phenomenal, scoring the first goal with a stunning strike, setting up the second and scoring an equally impressive goal for the winner.
Jeremain Lens surely wins it for Besiktas in the 90th minute…absolute scenes pic.twitter.com/hhOKBZCDr0

— Oliver // Kempza (@HashtagOliverK) November 29, 2018
The victory moved Besiktas into second place in Group I just one point behind leaders Genk.
The Black Eagles will guarantee a place in the next round with a victory at home over Malmo on Match Day 6.