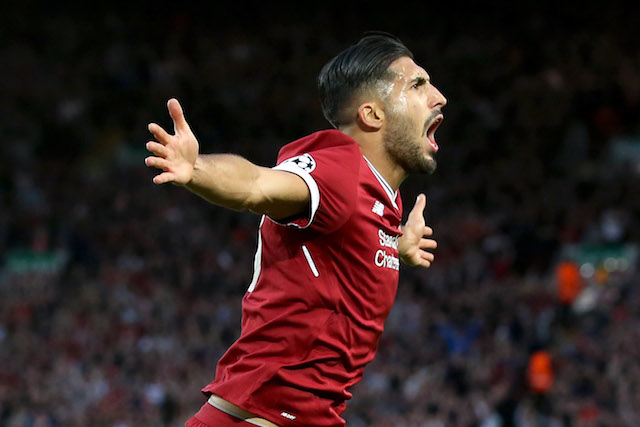 Liverpool Receive Huge Boost In Bid To Keep Star Midfielder At Anfield After Juventus Decide To Pursue Man United Target Fabinho
Liverpool may finally have Juventus give up attempts to sign Emre Can according to Calciomercato.
Per the source, the Italian giants are preparing to make a move for Monaco star Fabinho.
The report claims that the transfer of Fabinho – if it were to go ahead – would prevent Can from making his move to Juventus.
Interest in the Brazilian star is nothing new, Juve attempted to sign him last May as well.
What has changed is that Fabinho has admitted that this will be his final year at the Ligue 1 outfit.
The 24-year-old told reporters ahead of Friday's trip to Saint-Etienne: "It should be my last season at Monaco. I haven't signed anything.
"Atletico or PSG? I'm a Monaco player. I need to prove I can play on teams like that.
"We'll see in May. I used to read the papers. I don't anymore. I'm OK with that."
If Juve prioritise signing the Brazilian it could rule out a January transfer for Can.
The midfielder of Turkish origin has six months left on his Liverpool contract but has yet to sign a new deal.
Unless there is a breakthrough in contract negotiations Can will leave as a free agent at the end of the season.
Juventus are expected to face competition from the likes of Manchester United and PSG for Fabinho.
Speaking in a interview with Esporte Interativo over the summer Fabinho opened up on United's interest.
"It's a tempting invitation," said Fabinho.