Manchester City star Ilkay Gundogan is sending two trucks full of aid to the victims of the earthquake which devastated parts of Turkey and Syria.
Gundogan revealed that he and his family are sending two trucks full of bread but urged his followers to also donate blankets, food and more essential necessities needed for the survivors of the earthquake.
READ: Leicester City defender furious at opportunists following Turkey earthquake
The midfielder is of Turkish origin and has been in contact with the food service provider from HEG Gida from Balikesir, Turkey, which his family originates from to help organise the transport in coordination with the Turkish embassy in London.
Gundogan wrote: "The encouragement and support we have received so far has been great! We are currently trying to collect more food and material donations like baby food, blankets, hygiene products and warm clothing. Then, in coordination with the Turkish embassy in London, we will initiate the transport to Turkey".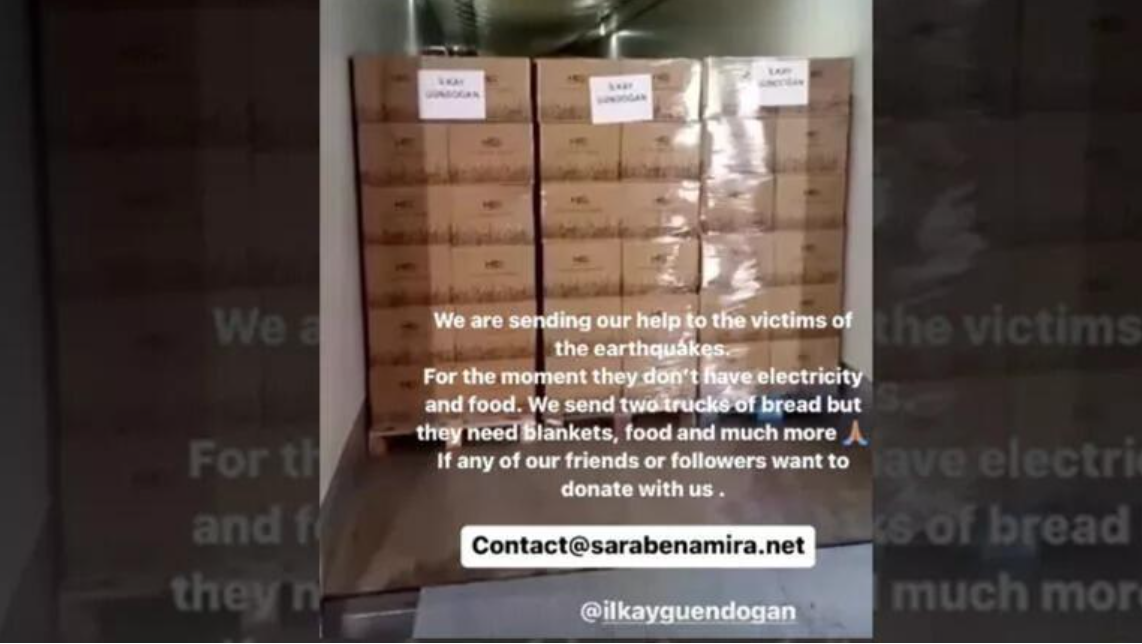 The 7.8 magnitude quake which was followed by a 7.6 magnitude soon after.
The first earthquake was centred in Pazarcik, Kahramanmaras and the second quake was in the same region.
The earthquake tragically resulted in thousands of deaths, with hundreds still also believed to be trapped under rubble.
Nearly 16,000 people are known to have died in Turkey and Syria according to the BBC and The World Health Organization has warned that many more could lose their lives without shelter, water, fuel or electricity as there is freezing cold weather in the region.