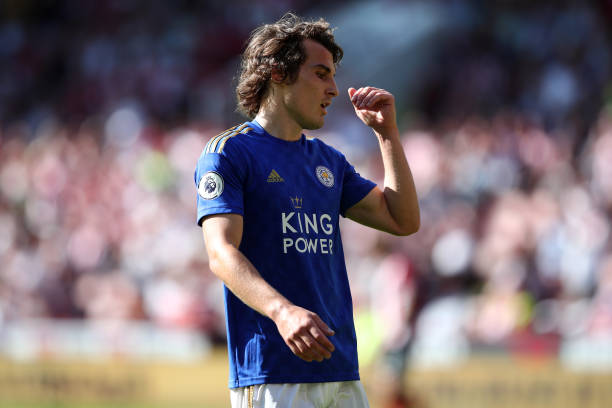 Leicester City defender Caglar Soyuncu launched a furious attack at 'opportunists' who were trying to take advantage of the recent earthquake in Turkey to make a quick profit.
Soyuncu criticised businesses who raised the price of their blankets following demand from survivors of the earthquake.
READ: Turkish Football Federation postpones Super Lig matches after earthquake
300,000 people are currently seeking shelter due to their homes collapsing or being unsafe to return to and with the freezing cold weather in the region at the moment they are in need of blankets and clothing to stay warm.
However, some business' are taking advantage of their suffering according to Soyuncu.
The Turkey international defender tweeted, "The whole country is in shock and suffering but some opportunist companies completely lacking any empathy or decency have raised the prices of their blankets by five times. We can't let them go unpunished, do not let them get away with this."
Tüm ülke yasa boğulmuş ve hala göçük altından canlar kurtarılmaya çalışılırken, insanlıktan nasibini almamış şahsiyetsizlerin yağmacılığa yeltendiğini, battaniye fiyatlarını bir anda 5 katına çıkardıklarını okuyoruz, görüyoruz. Bunlar cezasız kalmamalı, peşleri bırakılmamalı!

— Çağlar Söyüncü (@Syncaglar) February 6, 2023
The 7.8 magnitude earthquake struck near Gaziantep in the early hours of Monday while people were asleep and was following by a 7.5-magnitude tremor then hit at around 13:30 local time (10:30 GMT), which officials said was "not an aftershock" but another earthquake.
The country's disaster agency says more than 3,419 people were killed in Turkey alone after the first quake, and more than 15,000 were injured.