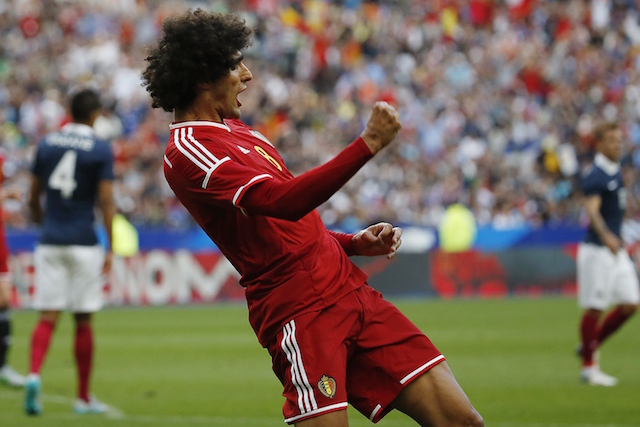 Man United transfer news: Euro giants agree personal terms with Red Devils £27m star Belgium international
Galatasaray have struck a deal with Manchester United star midfielder Marouane Fellaini.
Turkish outlet Ajanspor claim that Galatasaray have agreed personal terms with the 29-year-old.
Per the source, the Lions are yet to agree a transfer fee with Manchester United.
Fellaini has been frequently linked with a move to the Turkish Super League in the past 12 months.
Trabzonspor were reported to be interested in the Belgium international earlier this year.
Galatasaray have prioritised signing a midfielder following Nigel de Jong leaving earlier this summer.
Were a move to go ahead it would likely aid the Red Devils chase for Chelsea midfielder Nemanja Matic.
Fellaini has under a year remaining on his contract with Manchester United and has yet to be offered a new deal.
Despite this Fellaini was included in United's pre-season tour of the US.
The 29-year-old did play a key role for Jose Mourinho's Man United last season. Felliani scored a key goal for United against Celta during the Europa League semi finals and featured in the final against Ajax.
Fellaini was signed to Man United by David Moyes from Everton for £27.5 million back in 2013 (BBC).
The Belgium international has remained a controversial figure among United fans since his transfer and remains one of the last remnants of the Moyes era.
Jose Mourinho's side take on Real Madrid in the UEFA Super Cup on August 8.