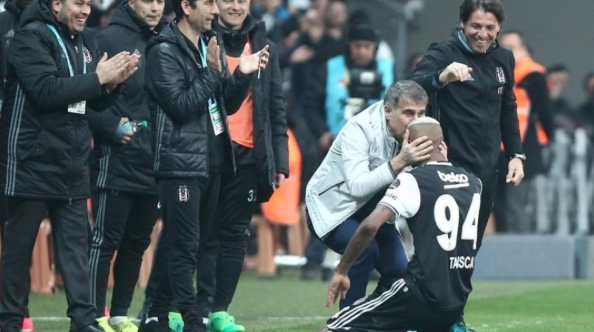 How Man United's 4-2-3-1 could lineup with £21m target Talisca is transferred
Manchester United have been closely linked with a move for on-loan Besiktas attacking midfielder Anderson Talisca over recent months.
The 23-year-old sparked further speculation that he could be on his way to United following an interview with Brazilian outlet Globoesporte.
Talisca confirmed that Jose Mourinho 'wants him'
Turkish-Football recently reported that United have been scouting Talisca throughout the season.
Talisca does have a £22 million [€25m] release fee clause and has been in great form this season directly contributing to 23 goals – 17 goals, six assists.
United boss Jose Mourinho has tended to play a 4-2-3-1 throughout much of his managerial career so we will stick with his favoured setup.
Talisca would slot into a central attacking midfield role behind – as things stand – Marcus Rashford.
The 23-year-old would strengthen the United midfield with his dominant physical presence.
The Brazilian has a lethal long shot and brilliant set-piece taking technique. Talisca likes to make driving forward runs with the ball and has a wide passing range.
Due to his height and strength he also makes an ideal target man and is a constant threat to the opposition from aerial balls.
Talisca also tends to create space for the centre-forward as defenders are forced into marking him as he is simply too dangerous from range to be given space.
One area United clearly struggled with this season was set pieces.
The Red Devils scored just seven goals from set-pieces – 17th overall in the Premier League.
Talisca happens to be something of a set-piece maestro. He single handedly converted 12 percent of all free-kick goals in the Turkish league.
Besiktas scored 14 goals from set-pieces this season with Talisca in charge of most free-kicks and corners.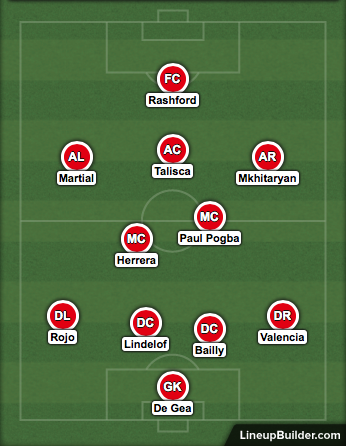 The 1.92 metre tall Brazilian star has the ideal physical and technical attributes to be a Premier League player.
The towering midfielder is fast, powerful and impressive with his feet for such a physically imposing player.
@andersontalisca Boom#Talisca pic.twitter.com/oUeWzboCdG

— Fonzie Ba (@Fonzie_1903) April 2, 2017
But don't take our word for it, this is what United boss Jose Mourinho had to say about him back in 2014:
Speaking to Portuguese broadcaster TVI24 [via Daily Star] in 2014, Mourinho said: "I think Benfica hired well. They say Talisca is unknown, but he is only so unknown because he's only not playing in England because he doesn't have a work permit. If he had one, he would be here!" 
Talisca is a superb talent built for the physical brand of football the Premier League prides itself on.
The only thing standing in his way to becoming a Premier League player is his ongoing work permit issue.
The FA would have to grant him special permission. In the meantime Besiktas could end up signing on him on a permanent deal instead.
Besiktas are keen to activate his release clause and sign the powerful attacking midfielder on a permanent basis.