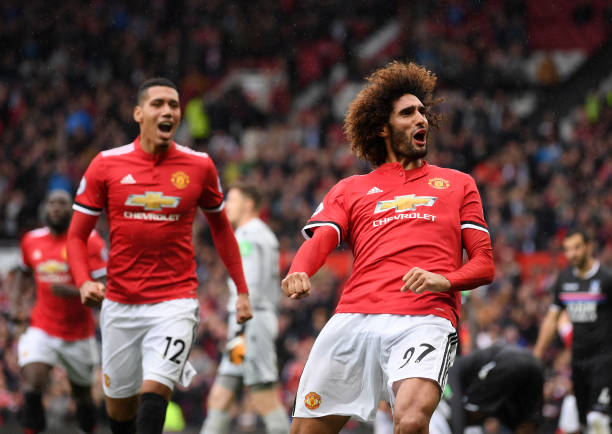 Manchester United manager Jose Mourinho is planning a mass cull over the summer that could see 10 players leave according to the Mirror.
Per the source, Luke Shaw, Daley Blind, Matteo Darmian, Marouane Fellaini, Michael Carrick, Zlatan Ibrahimovic, Ander Herrera, Anthony Martial, Juan Mata and Chris Smalling could all be set for an exodus.
Mourinho is reported to have had a meeting with United chief Ed Woodward outlining his need for 'new blood'.
Fellaini will be a free agent at the end of the season unless a contract extension deal is agreed so the Red Devils would have little trouble moving him on.
Mourinho had appeared keen on keeping the Belgium international but the latest development suggests he may have had a change of mind.
Earlier this month Mourinho said: "Is he going to stay or leave? I don't know. I don't know.
"I want him to stay, the club wants him to stay.
"The process, the negotiations, the numbers, the distances between the offer and what he wants – I really don't know how things are going."
See More: Scouting Report: €25m Arsenal & Tottenham Wonder-Kid Target Abdulkadir Omur – 'A Cross Between Messi & Gheorghe Hagi'
The news will come as a major boost to Galatasaray who have a long-term interest in Fellaini.
Turkish-Football has reported the Lions holding several rounds of talks with the experienced midfielder.
The Istanbul giants are prepared to offer Fellaini a lengthy deal on lucrative terms with assurances of first-team football.
The Lions made an offer for the 30-year-old over the summer as well but Mourinho publically said there was more chance of the club signing him.
"It's easier for Galatasaray to get me than to get Maroaune," Mourinho was quoted as saying by Goal.
"Forget it. He's too important to me."