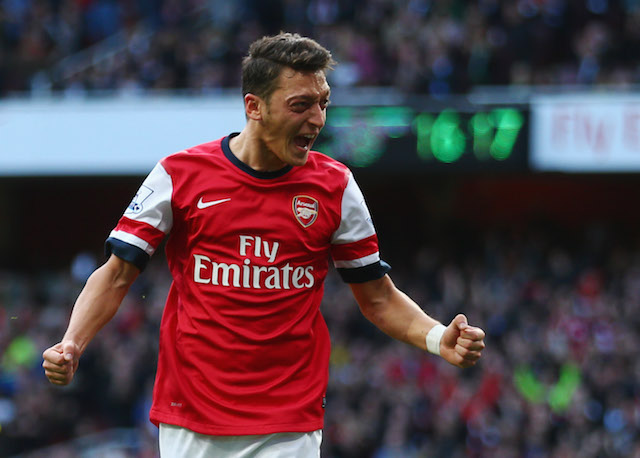 Former Arsenal midfielder Ray Parlour has urged the Gunners to resolve the contracts of Alexis Sanchez and Mesut Ozil' according to TalkSport.
The duo have 18 months remaining on their current deals with the North London based club. Per-the-source, both Ozil and Sanchez are in talks with the club and Parlour has stated that Arsenal must keep their best players if they are to succeed.
See More: Everything you want to know about Mesut Ozil
La Liga giants Atletico Madrid have recently been linked with a move for Sanchez, who has been in terrific form for the Gunners this season. The Chile international has netted 15 goals and provided 13 assists in 26 appearances so far this term.
"Ozil and Sanchez are big factors in Arsenal going forward – you need to keep your best players," Parlour told the TalkSport.
"I think the biggest question at Arsenal at the moment is Sanchez, and I think it's all about the money and how much he can get.
"He's a player who, every time he gets the ball, you're expected something to happen – you want to see players like that at Arsenal and he's very important to the club.
"You've got to keep your best players and also add to that, and the big decision the board have got to make is whether they break the bank for him.
"But then, suddenly other players could look at that as say, 'we want a new contract, we want more money as well', it could be a snowball effect.
"If I was a player in that dressing room I would want Sanchez in my side. Even if he was on double the wages I was on, I couldn't care less, because you've got a much better chance of winning a trophy with him in your side.
"At the end of the day it's all about trophies and what you can win in your career, it's not about coming fourth every season.
"And Arsenal have got more of a chance of winning something with Sanchez and Ozil in the team than without them."
Sanchez made the move to Arsenal from Barcelona for £32 million back in 2014 and has gone onto score 57 goals for the north London based club.
Arsenal slipped out of the Premier League's top four following a frustrating 3-3 draw with Bournemouth. The Gunners take on relegation battlers Swansea City this weekend as they look to return to winning ways.