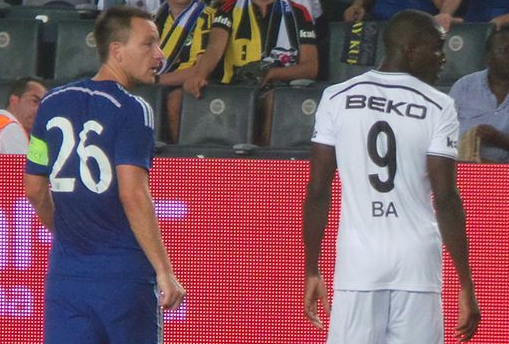 Nouma – 'I cannot believe Chelsea sold Demba Ba' [divider]
Former Beşiktaş striker Pascal Nouma revealed that he was surprised Chelsea sold Demba Ba this summer.
"If you watch Demba play you will notice his movement is excellent," Nouma said.
"He knows where to be at the right time, it is a strikers instinct and it also helps that he is a good finisher. 
"He holds up play well and causes defenders problems with his strength. 
"The more I have watched him this season the more I am puzzled as to why Chelsea let him go. 
"Whatever the reason one thing is for sure Beşiktaş made a fantastic transfer."
"I hope he stays injury free, if he maintains this form he is going to become a hero in Turkey. 
"I love watching Beşiktaş games these days, they play great football and have quality players with character."
Ba joined Beşiktaş on a £6 million move from Chelsea this summer, the Senegalese international has scored 15 times in 17 games.
Nouma played for Beşiktaş in the 2000-01 and 2002-03 seasons where he achieved cult status among the Black Eagles fans.
The 42-year-old retired player famously received a seven-month suspension for celebrating a goal against arch-rivals Fenerbahçe by putting his hands down his shorts.