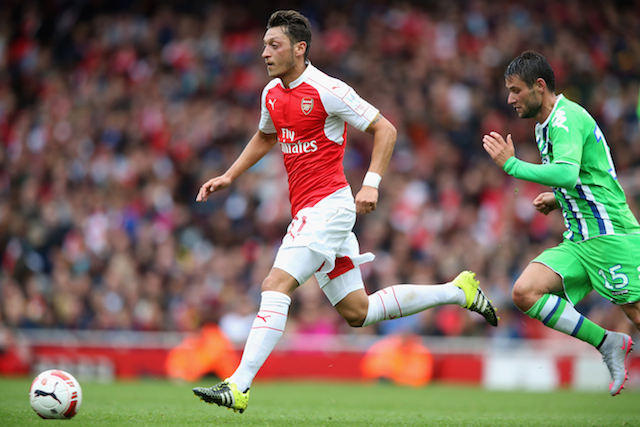 (Photo) Arsenal star reacts to win over Middlesborough
Arsenal star playmaker Mesut Ozil has taken to social media to react to the Gunners victory over Middlesbrough last night.
The Gunners came out on top following a 2-1 win over Middlesborough at the Riverside stadium.
Ozil scored the winning goal midway though the second half while Alexis Sanchez scored Arsenal's first goal.
The 28-year-old playmaker took to social media after following his sides win. Ozil uploaded a photo of himself during the game and included the following caption, "Crucial win at this point of our Premier League season."
See More: For Mesut Ozil news and everything you want to know about the Arsenal star
Arsenal take on Manchester City in the Premier League next weekend.