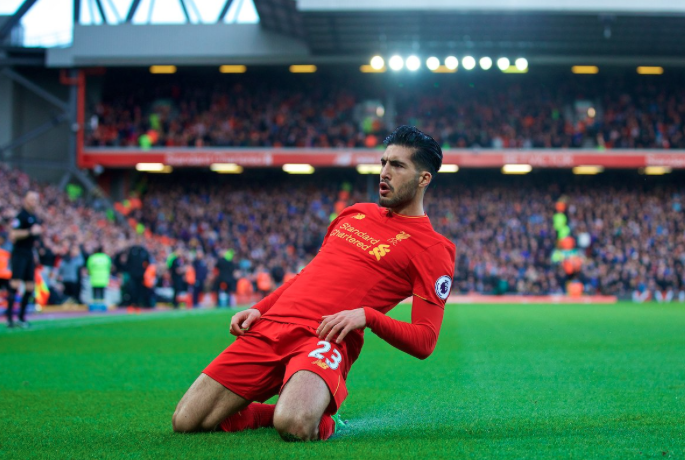 (Photo) 'Keep up the great work' – Liverpool heap praise on Emre Can
Liverpool have heaped praise on their star midfielder following the Reds win over Hoffenheim last night.
Jurgen Klopp's side recorded a a 4-2 victory over the Bundesliga club to secure their place in the UEFA Champions League group stage.
Emre Can played a staring role on the night and netted a brace in under 21 minutes
Following the game, Liverpool shared a photo of Can on their official social media page and attached the following caption, "Keep up the great work, Emre."
Liverpool host Arsenal at Anfield this weekend as they look to maintain their winning run.