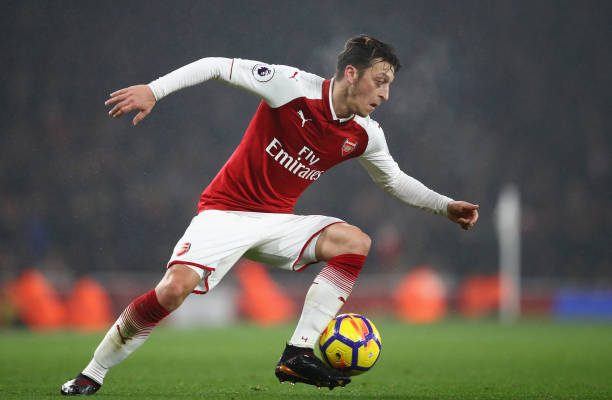 Arsenal star playmaker appears to be ready for the upcoming 2018/19 Premier League season.
The 29-year-old took to social media to show off his new boots and state that it is "Time to get the @PremierLeague 2018/19 started!"
Ozil was in impressive form for Arsenal during the pre-season period and scored against Ligue 1 champions PSG.
Arsenal's opening game of the season is against the reigning Premier League champions Manchester City.
The clash takes place at the Emirates Stadium on Sunday while kick-off is scheduled for 16:00 (GMT).