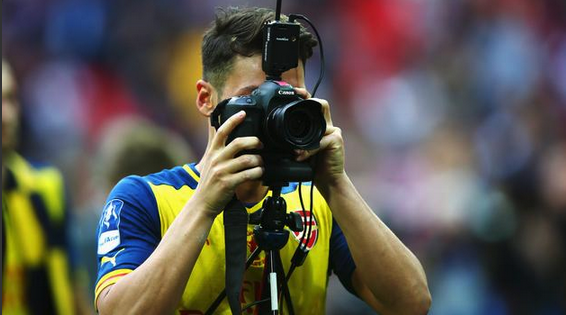 Arsenal playmaker Mesut Ozil has revealed why he decided to turn Barcelona down in favour of Real Madrid.
Ozil was one of Europe's most sought after midfielders following his performances during the 2010 FIFA World Cup in South Africa.
According to the Ozil's newly released autobiography, he was keen on a move to Barcelona however, the Germany international was disappointed that Barca boss Pep Guardiola was not at the meeting in person.
Unfortunately for Ozil, Barcelona went onto lift their third league title and second Champions League trophy under Guardiola the following season.
"Guardiola did not call me in the following days either," Özil stated in his forthcoming autobiography
"He didn't even send an SMS. He did not send me a signal that he wanted me to sign. Accordingly, my enthusiasm for Barcelona steadily declined."
Ozil went on to join Jose Mourinho at Real Madrid where he established himself as one of Europe's leading playmakers.
"Because of Guardiola's behaviour, I did not want to go to Barcelona. Especially because Mourinho fought so much at the same time," Ozil stated.
"He was so convincing. So heartfelt. So trying hard. He was the complete opposite of the Barça coach. So I decided for Jose Mourinho and Real Madrid."
Ozil's spell at Real Madrid came to an end following the departure of Jose Mourinho. The 28-year-old eventually made the move to Arsenal in September 2013 for a club record £40 million.
The World Cup winner has gone onto win two FA Cup trophies during his spell at Arsenal.
See More: For Mesut Ozil news and everything you want to know about the Arsenal star
The Gunners are currently in forth place in the Premier League with 50 points after 25 games and are 13 points behind leaders Chelsea.
Arsene Wenger's side take on Liverpool this weekend knowing a win will put clear daylight between themselves and the Red's in the race for a top four finish.