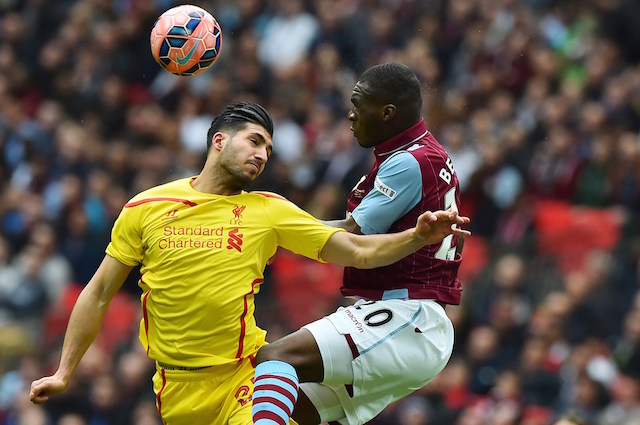 Revealed: Liverpool boss Jurgen Klopp issues Emre Can contract update
Liverpool manager Jurgen Klopp has issued an update regarding Emre Can's contract situation.
The German tactician revealed that talks are ongoing between Liverpool and Emre Can.
Previous reports suggested that the Germany international was holding out for a £100,000 per-week deal. However, Can has dismissed the accusations and stated that money is not the reason behind the delay.
The 23-year-old is yet to strike a new deal with the Merseyside club. Can's contract with Liverpool expires in under 18 months.
Liverpool boss Jurgen Klopp has however, stated that there is nothing to worry about.
See More: For the latest Emre Can news and everything else you ever wanted to know about the Liverpool star
"It makes no sense to talk about it, but obviously I heard there was a story out there," Jurgen Klopp stated during yesterday's press conferance.
"We are in talks, what can I say? They are good. Emre likes to be here, we really like him as a person and as a player.
"So there are talks, nothing else to say about it, and until the final year starts, there are a few months still.
"There are absolutely no problems in this moment, completely good talks, like with a lot of other players.
"If there's something to say about it, you will be the first to know again!"
Liverpool currently find themselves in fourth place, five points ahead of Arsenal. However, the Gunners have two games in hand.
The Reds will be looking to continue t take on Manchester City this weekend.
Emre Can has provided three assists and scored four goals in 30 apperances this season.