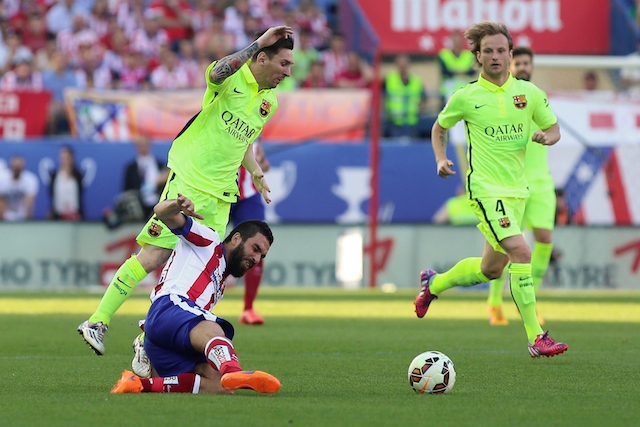 Revealed: Lionel Messi new look beard, Arda Turan brought over barber from Turkey for Barcelona star
Arda Turan may not have been present for Barcelona's 4-2 victory over Valencia last night, but he was on call when Lionel Messi needed to trim his beard.
The Argentianian superstar headed to a hairdresser recommended by Arda Turan on Saturday after training (Sport).
The well known hairdresser – Veysel Senel – is a personal friend of Turan and gave Messi a trim ahead of last night's game.
Senel joined Turan in Spain after the Turkey international made the move to Atletico Madrid from Galatasaray.
See More: For the latest Arda Turan news and everything else you ever wanted to know about the Barcelona star
Messi's beard trim seem to do the trick as the 29-year-old scored a terrific goal on the night.