Barcelona Player Profile: Arda Turan – The Bearded Genius
'Started from the bottom now we're here' no this is not a Drake appreciation article but the catchy chorus pretty much sums up the trajectory of Arda Turan's career over recent years.
Arda Turan hails from Bayrampaşa – a working class area of Istanbul and soon discovered he could earn a living from the beautiful game during his days playing street football as a kid.
"I used to play matches in the neighbourhood to win a can of coke because I did not have the money in my pocket to buy one, the street teaches you a lot, it teaches you to keep your word, to man up, the street has its own rules, its own laws and that is how I grew up" he told the TFF.
Galatasaray era
Young Turan's fortunes took a turn for the better when he was snapped up by his childhood club Galatasaray. It was not long before Romanian legend Gheorghe Hagi promoted him to the senior team in the 2004-05 season as a full-back.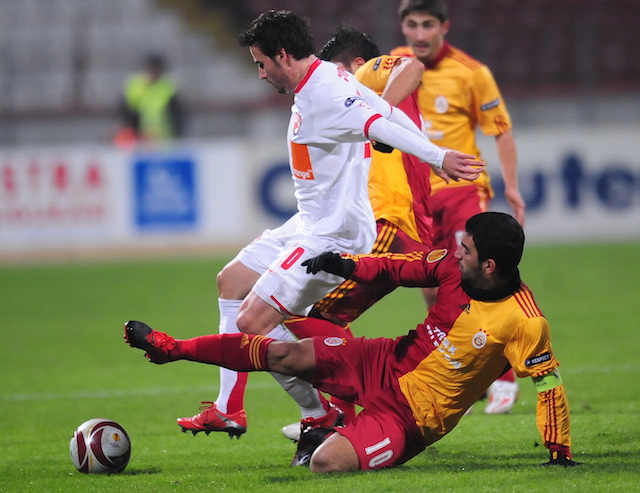 Turan was converted to a winger under Ersun Yanal during a loan spell at Manisa and returned to establish himself as a key member of the Galatasaray and Turkish national team squad. Turan was appointed captain at the age of 21 played an integral role in the Lions lifting the 2007-08 Super Lig title and the Super Cup. The rising star racked up an impressive 76 assists and 44 goals over 190 games during his time at the Istanbul giants. Turan was also part of the Turkish national team side that reached the 2008 European Championship semi-finals after which he was ranked eighth in a selection of the 100 Best Young Football Players in the World piece published by Spanish magazine Don Balón in July 2008.
Arda Turan was undoubtedly highly rated and the brightest prospect in Turkish football but it was no all plane sailing. In fact there was a stage when he was starting to look like another youngster tipped for greatness only to never live up to his potential as so often happens in football.
The Turkish international's final season at Galatasaray ended with injury problems and the Lions finishing in their worst position in league history. Turan was accused of growing increasingly lazy, not working hard enough and letting the bright lights of stardom daze him.
Atletico Madrid era
Turan was signed by Atletico Madrid for €12 million in the summer of 2011 – a record Turkish international transfer fee. However, it is worth noting the Atleti side of 2011 was a totally different beast in fact it was no beast more a leaking ship. Had anybody claimed the Rojiblancos would go onto win the La Liga and play a Champions League final back then they would probably have been referred to seek psychological help but then along came Diego Simeone.
The bearded winger reached his true potential under Simeone. Turan was always a gifted dribbler of the ball with wonderful technique but he was criticised as being lazy at Galatasaray.
All that was about to change as the Argentinian coach whipped him into shape. Transforming him into an assiduous, team player that was no longer afraid to get stuck in. Under Simeone Turan became a complete player. He may not have had a particularly prolific assist and scoring ratio with 32 assists and 22 goals in 177 games but he was undoubtedly the star of his Atleti side.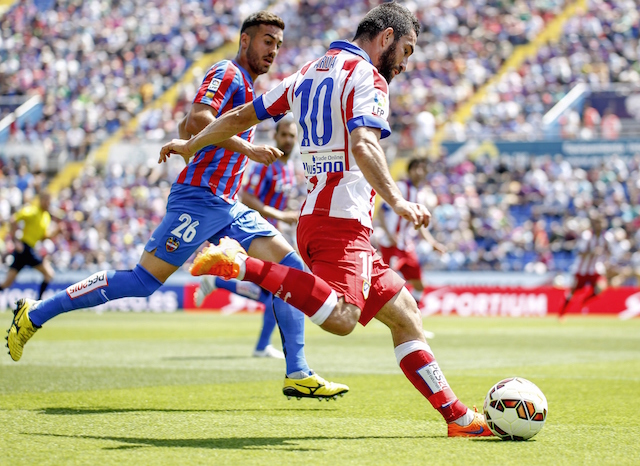 Arda Turan became the first Turkish born player to win the La Liga when Atleti won their first league title since 1996 in 2014. He was also part of the Atleti side that reached the Champions League final in 2014. The 30-year-old won every domestic title in Spain, the Europa League as well as the Super Cup becoming a household name renowned for his fiery playing style and iconic beard.
Barcelona era
All good things come to an end and Turan announced he would be leaving Atleti last summer. The Premier League was where most expected him to end up after his agent revealed that he was in talks with three English sides but in a last minute twist Barcelona stepped in and snapped him up on a controversial five-year deal.
As fate would have it Turan first encountered Barcelona as a ball boy for Galatasaray back in March 2002 at the Ali Sami Yen when the current La Liga champions beat the Lions 1-0 in the Champions League.
Coincidently – or perhaps it was fate – Barcelona boss Luis Enrique scored the winning goal that day.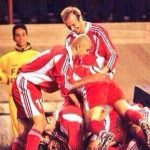 Turan had always stated that his ultimate goal in football was to play for Barcelona. As fate would have it it was Enrique who personally made a special request to the interim board to push through the transfer.
"I am delighted and I take the opportunity to congratulate Barca's interim management for signing Turan, a key player for us and whom we have a lot of confidence in," he was quoted as saying by ESPN.
After 13 years Turan was back alongside Enrique this time playing as part of the same team under his stewardship. Eyebrows were raised after the deal went through as to why Barcelona shelled out £29 million on the transfer and if Turan would even play. The Turkish winger underlined that the Barcelona head coach convinced him to join and personally wanting him.
Turan told NTV Spor: "Luis Enrirque wanted me at Barcelona, he does not want me to leave on loan either, he is the reason I am here. Perhaps it is because one of my strengths is keeping possession and not giving away the ball, I had a good record at Atletico Madrid in terms of ball retention."
Barcelona were of course unable to even play Turan for the first half of the season due to the FIFA transfer ban imposed on the club but Enrique insisted that the winger remained at the club instead of leaving on loan. The Barcelona boss revealed that he wanted his new signing to adapt to the playing style and philosophy of the team. Simeone demanded discipline at Atleti and got it but did restrict some of Turan's flair in the process which he may be able to rediscover at Barcelona.
Arda Turan has managed to maintain a decent level of match fitness due to playing regularly for the Turkish national side. The 30-year-old played a key role in the Crescent-Stars reaching the 2016 European Championships against all the odds.
Barcelona were finally able to register the Bayrampaşa kid on Monday 4 January where he received the number 7 jersey. A formally worn by the likes of David Villa, Luis Figo and Pedro – so no pressure there then.
The fiery winger will add bite to Enrique's midfield but could do with a bit more self-discipline. He was sent off against Real Madrid in the Champions League last season and  could do with avoiding another boot throwing incident.
Turan may have developed a taste for fast cars over recent years buying himself a Ferrari F12 Berlinetta reported to be worth a whopping €300,000 but he still likes to keep it real.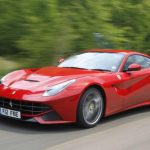 The bearded genius often returns back home to Bayrampaşa where he has several charitable projects. He even reportedly pays the energy bills for his childhood neighbours. Turan has a street named after him in his childhood neighbourhood and has even had a book written in his honour.
Turan is already the most successful Turkish player to leave the Super Lig and has become accustomed to winning over the years. Barcelona will be his biggest test yet but the bearded genius tends to thrive under pressure and given the chance he could end up establishing himself as an important member of Enrique's side.
See More
7 Barcelona players to have worn the No 7 shirt – The Magnificent 7
Three reasons Arda Turan could be a success at Barcelona