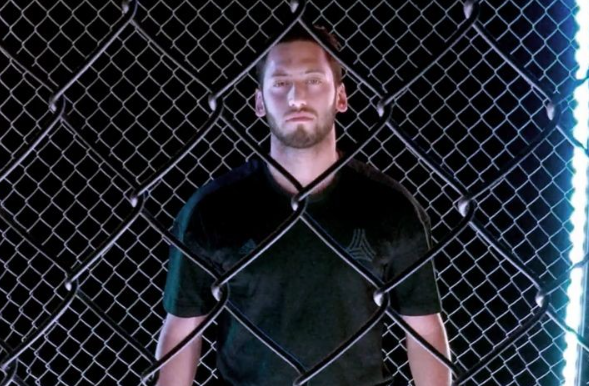 'Sign Him Just For His Name' – Everton fans react to reports of being in a three-way battle with Arsenal & Tottenham over Hakan Calhanoglu on social media
Everton, Arsenal and Tottenham are all in the race for Bayer Leverkusen star Hakan Calhanoglu according to BILD.
Per the source, Calhanoglu wants to play in England or Spain next season.
We took a look at how Everton fans reacted to reports of being in a three-way battle to sign Calhanoglu on social media.
Do you really need a better reason? commentators still haven't figured out how to pronounce Emre Can so we aren't sure how they will get on with Calhanoglu.
His name is actually pronounced Chal-han-or-luh.
Sign him just for his name

— Lewis (@LewHopkins) June 13, 2017
Just to see @PaulMerse try and pronounce that on @SoccerSaturday hahahahaha

— Pete McCoy (@pimperelli7) June 13, 2017
Hahahahahaha, and you just know there will be a kebab shop round the ground with special on for him 😂

— Lewis (@LewHopkins) June 13, 2017
Everton fans generally seem pretty keen on Calhanoglu joining the club over the summer.
The Bundesliga giants reportedly want £22 million [€25m] for the 23-year-old which is below his £32.5 million release clause.
A bargain!
And he would probably become the first Turkish international player to join the Toffees. Perhaps Leon Osman who is of Turkish origin could help settle him in if he were to make the move!
A Turkish Delight 👌🏼

— David Wilkinson (@DVDWLKNSN) June 13, 2017
Yes yes yes yes yes!!! I watch Leverkusen all the time being a fan of them Calhanoglu is a game changer if we get him that we be amazing

— cool kid (@coolkid7L) June 13, 2017
Great player

— Dan Thomas (@DT1878) June 13, 2017
Sandro AND Calhanoglu? Is Koeman checking up on my Everton career modes of the past 3 FIFA's? https://t.co/cg7JZjRxT4

— Mathew Stock (@MathewStock_) June 14, 2017
Pickford, Klaasen, Sandro, possibly Keane an even Calhanoglu before the windows even opened? Laughing

— Ev (@EvertonHarrison) June 13, 2017
Be amazed if we are even in the running to sign Hakan Çalhanoğlu. Outstanding player at Bayer Leverkusen. Reported €25m price tag #Everton

— . (@Ghedin1878) June 13, 2017
Cheaper alternative to Sigurdsson perhaps? Quality player that's also deadly from set pieces?!…..

— Aidy Dews (@AidyDews) June 13, 2017
We're linked with Hakan Calhanoglu now!!! Ffs @Everton you're gonna give me a heart attack 😂💙

— Everton (@evertonfin2) June 13, 2017
@Everton @RonaldKoeman @jankluit @LivEchoEFC Sign Hakan Calhanoglu! He is the player that we need, a proper playmaker. #EFC #Everton #COYB

— Bad Toffee (@badtoffee) June 13, 2017
Everton scored 12 goals from set-pieces last season which is not bad but could definitely be improved upon.
At least he would sort out our set piece issues

— Kristian (@kr12t1an_R0j) June 13, 2017