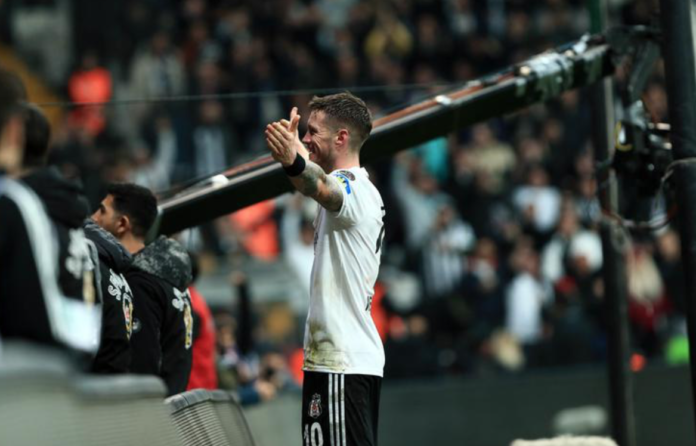 Wout Weghorst faked injury as part of attempts to force his transfer to Manchester United claimed Besiktas manager Senol Gunes according to Fanatik.
Per thes source, Gunes revealed that he was disappointed with Weghorst faking his injury to miss training and avoid being included in the match squad list.
READ: Arda Guler named in UEFA Players to Watch in 2023
According to Gunes Weghorst missed training due to injury but that he was fine after the 2-1 victory over Kasimpasa on the weekend.
The report claims that Weghorst forced the transfer as United manager Erik ten Stag wanted Weghorst to be available for the derby clash against Manchester City on Saturday.
"There was nothing wrong with him after the game, did he get injured at home?," Gunes was quoted as saying.
After pulling out of training Weghorst reportedly turned up at the training grounds and held a meeting with Besiktas sporting director Ceyhun Kazanci and Gunes.
The Netherlands international said: "This is a huge opportunity in my career, I have agreed terms with United, tomorrow I have my medical.
"I wanted to meet and tell you this face to face. I want all the best for Besiktas and bid farewell to you. My family has returned to England, anyone in my position would have done the same."
Gunes meanwhile said: "You have made your decision, the rest is up to management.
"I wish you had told me you wanted to leave after the World Cup we could have made preparations. I hope you are successful at your new club and we thank you for your service to Besiktas."
Weghorst has completed his move to United and underwent his medical.
The striker faces a race against time to get registered in time for the derby against Man City in the Premier League tomorrow.
Besiktas will be paid €3m from United for cutting his loan contract short. The Black Eagles will also forgo having to pay Weghorst's €500,000 tax bill as a result of the transfer.