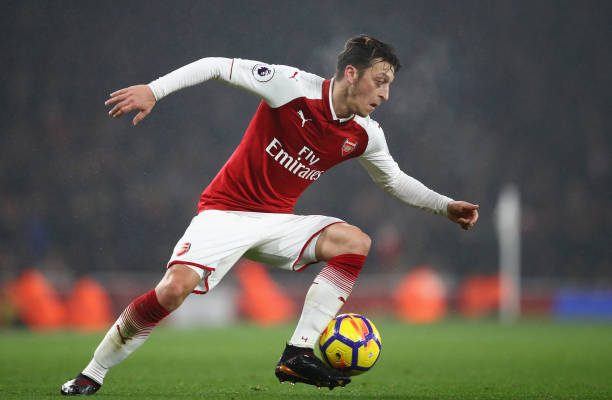 "The shorter the contract is, the more hungry the players" – Arsenal boss talks of advantages of Sanchez & Ozil contract situation
Arsenal boss Arsene Wenger has revealed that players nearing the end of their contracts tend to be more 'hungry.'
The French tactician has found himself under the spotlight after allowing several key players to enter the last six months of their contract's.
Mesut Ozil, Alexis Sanchez and Jack Wilshere will all be out of contract next summer unless new deals are agreed. The trio will be allowed to discuss terms with European sides from January 1 onwards.
However, Wenger believe that players are hungrier when their contracts near their expiration date.
Arsenal fans have also questioned Wenger's wisdom at playing players whose contracts expire next summer over those on longer term deals, such as Olivier Giroud and Theo Walcott.
"They shouldn't [feel like bit-part players]," Wenger was quoted as saying by the Independent.
"Because that's not how I see it. Even inside the camp the other players have a respect for them. But sometimes the outside environment makes them look like that.
"When the team does well you keep a certain consistency. That doesn't mean that the players who do not play, you respect them less. You respect people through their attitude and their attitude is fantastic.
"When you pick a team you do not necessarily look how long a contract is. The shorter the contract is, the more hungry the players are usually. The hunger index drops with the length of the contract."
Arsenal suffered a 3-1 defeat at the hands of their rivals Manchester United last weekend. The Gunners take on BATE Borisov tonight however, manager Arsene Wenger is expected to field a rotated side.