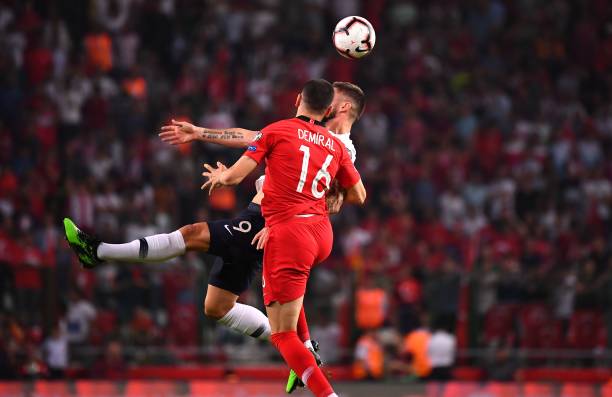 Merih Demiral revealed that he will be wearing the No 28 shirt for Juventus next season.
The number may appear bizarre for a defender but there is a deeper meaning to the story.
Demiral's mother died when he was just 14-years-old on 28 December 2012.
The young defender wanted the number 28 shirt so he can remember and honour his mother on the pitch.
Fanatik editor Yakup Cinar revealed the background behind Demiral's shirt number decision on his official Twitter account.
28 Aralık 2012 Merih Demiral için bir milat! 14 yaşındayken annesi vefat ediyor. Juventus'a transfer olduğunda ise 28 numaralı formayı giymeye karar veriyor. Bugüne kadar annesi kalbindeydi artık sırtında da olacak… https://t.co/xdhlSBmJv2

— Yakup Çınar (@yakupcinar) July 20, 2019
The 1.92m tall defender left Turkey just four years after the tragic event.
He left Turkey for the Portuguese third-tier before moving to Sporting Lisbon, Alanyaspor, Sassuolo and finally Juventus earlier this month.
Demiral could make his debut appearance for Juventus on Sunday against Tottenham in the International Champions Cup on Sunday.
See More: Man United Make Surprise Enquiry for Juventus Defender Merih Demiral in Response to Matthijs de Ligt Transfer
The 21-year-old defender traveled with the Bianconeri squad for the first leg of the far-east Asia tour.
The Turkey international will not however, travel with the team to China as he was refused visa entry into the country.
Demiral will travel back to Italy alone after the Spurs clash in Singapore.