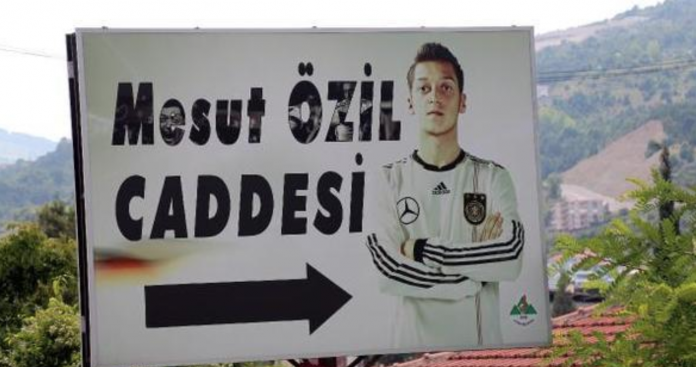 The hometown of Mesut Ozil's parents have replaced his photo in a Germany national team jersey following the recent race-row.
The town of Devrek in the Zongulkdak province in North Western Turkey renamed its main avenue after the Arsenal star following his successes with Germany.
A large placard with Ozil's photograph representing Germany was on show.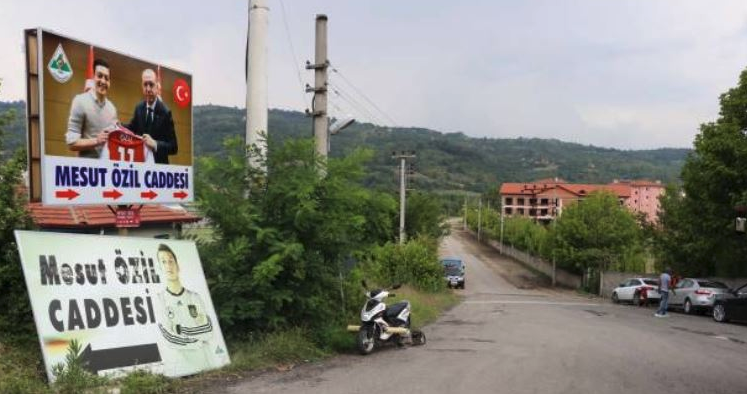 "We are removing this photo and we will put up his photo with our President Erdoğan," Devrek Mayor Mustafa Semerci told Demirören News Agency on July 23.
The placard was replaced today with the photograph of Ozil with Erdogan which sparked the controversy.
Ozil was born in Germany but his family are from the Hışıroğlu village of Devrek.
The playmaker visited the village in 2011 when he was playing for Real Madrid.
See More: German When He Wins, Immigrant When He Loses – Why Arsenal Star Mesut Ozil Retired From International Football & What Lessons Need To Be Learnt
Ozil announced his retirement from Germany national team on Sunday, citing racism and disrespect against himself and his family as being important factors behind his decision.
"I congratulate Mesut Özil, who by leaving the national team has scored the most beautiful goal against the virus of fascism," Turkish Justice Minister Abdülhamit Gül wrote on Twitter.
German Foreign Minister Heiko Maas meanwhile urged against reading too much into the incident.
"I don't think that the case of a multi-millionaire living and working in Britain says much about integration in Germany," he told reporters in Berlin.
"And in any case, the truth is on the pitch. The fact that the Germans were knocked out of the World Cup has little to do Mr. Özil having his picture taken with Erdoğan," he added. "I think everyone involved in this case should reflect. I see few people who in my perception have behaved more or less right in this case."