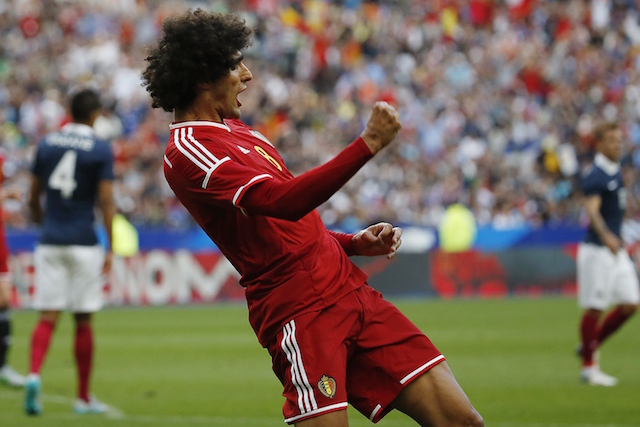 "Unbelievable" – Mourinho singles out one Man United player for special praise despite 1-0 Chelsea defeat
Manchester United boss Jose Mourinho singled out star midfielder Marouane Fellaini for special praise following the clash with Chelsea.
The comments came despite united suffering a 1-0 defeat at the hands of their title rivals.
Fellaini has been linked with a move to Besiktas recently and was even spotted in Istanbul earlier this week. A source close to the Black Eagles has revealed to Turkish-Football.com that Fellaini and his representatives held talks with Besiktas during their stay in Turkey.
However, Mourinho continues to back the Belgium international. Fellaini returned to the United's squad for the first time since September 30 due to injury.
The 29-year-old came on in the second half following Alvaro Morata's goal for Chelsea. Fellaini came close to levelling the game late on but his shot ended up narrowly wide of the goal.
Mourinho reiterated how highly he regards the combative midfielder during his post-match press conference.
"I don't want to forget because I really want to do this," Mourinho told reporters.
"I have to say Fellaini was fantastic, for me, for the fellow players, for the fans, for the team, for the club.
"He was injured for weeks, he trained yesterday for the first time with the team and he put himself on the line ready to come into help in case of the team needed. So really, really pleased, I don't want it to go in blank [unnoticed]."