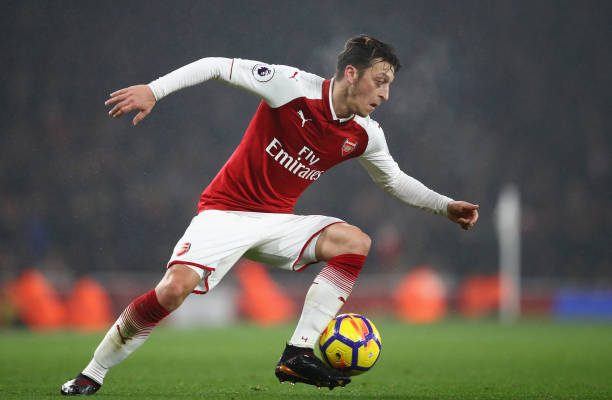 (Video) Arsenal relive Mesut Ozil's stunning strike against Bournemouth
Arsenal have decided to re-share Mesut Ozil's stunning goal against Bournemouth back in 2016.
The Gunners shared the clip on their official Instagram page which sees Ozil volley the ball into the back of the net.
Arsenal included the alongside caption beside the video, "It's back down to the south coast tomorrow."
See More: Arsenal Star Could Be Set For Champions League Clash Against Bayern Munich If Transfer Goes Ahead
Ozil is an injury doubt going into this weekend's clash. The 29-year old missed Arsenal's 0-0 draw with Chelsea on Wednesday night due to a knee problem.