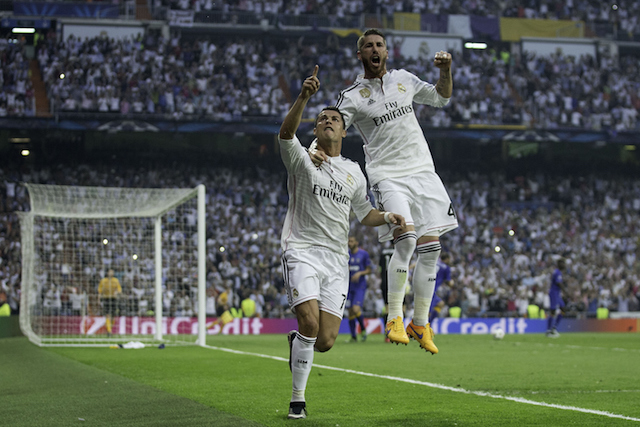 Fenerbahçe recently found themselves in a spot of bother following a recent Yandex advert that featured Robin van Persie, a man in a bikini and a bold claim that fans could fund the transfer of Bayern Munich star Arjen Robben with enough internet searches.
The Hürriyet newspaper claims that Robben was not very pleased with having grown men in bikini's mentioning his name.
Well Yandex are back undeterred and have really not held back this time as Fenerbahçe star Luis Nani flexes his muscles in-front of teammates Caner Erkin and Volkan Demirel.
Sporting director Giulliano Terraneo soon enters the scene and tells Nani to stop posing and start using the Yandex engine to search for towels if he wants his Portuguese international teammate Cristiano Ronaldo to join the club.
The advert then explains that if each Yellow Canaries fan does a minimum of 10 searches per-day with the Yandex Fenerbahçe browser the club will be able to raise enough revenues to sign star names like Ronaldo.
Whether Fenerbahçe fans are capable of funding the transfer of Ronaldo remains to be seen but it is a pretty innovative sponsorship system that has never been tested before in Turkey.