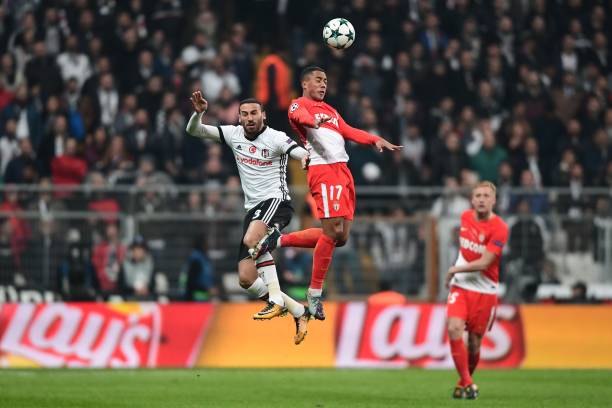 'We See Everton FC As A Brother From Now On' – Toffees Win Over New Fans In Turkey Following Cenk Tosun Transfer
Sam Allardyce revealed that Everton have reached a deal with Besiktas over the transfer of Cenk Tosun yesterday.
Allardyce also stated that Tosun could make the squad for the FA Cup clash against Liverpool.
"We've agreed a deal and are at the stage of personal terms. Hopefully, we might be able to get him registered in time to play in the cup," Allardyce told reporters.
Tosun leaves Besiktas as a hero among the fans.
The 26-year-old played an important role in his side winning back to back league titles.
Tosun was also the star of the show in the Champions League directly contributing to six of the Black Eagles 11 goals.
Besiktas cruised past the group stage, the first Turkish side to finish the round as leaders.
The Turkey international was awarded goal of the group stage for the second season running following his strike in the 3-1 away win over Porto.
Everton appear to have made themselves a few million new fans following the signing of Tosun.
We took a look at the reaction of Besiktas fans to the transfer on social media.
Take good care of him, from now on, we're Everton fans aswell!

— apo ? (@abiylmz) December 28, 2017
We see Everton FC as a brother from now on

— Semper Fi BJK (@black_white35) December 29, 2017
Tonight has been a real eye opener for me, I've had so much interaction with football fans thousands of miles from me, so much so one fan is willing to send me a jersey! Besiktas fans are truly class! Thank you!

— We're Everton FC (@WereEvertonFC) December 28, 2017
One thing for sure, now that Cenk Tosun has gone to Everton, nearly every Besiktas fan will be watching and supporting Everton too now! I know i will! Will try go to a few Everton games when Everton play against London teams.

— Volkan Celik (@Volkz20) January 4, 2018
#GoodLuckCenkTosun @Everton did a great job. Besides transfering @CenkTosun_ , they also transfered many @Besiktas fans

— KARA KARTAL (@Bjk1903ankara) January 4, 2018
You didn't only get Cenk Tosun, you also get more than 10 million new supporter @Everton Good luck Tosun PAŞA, Good luck Everton.

— BeginnerCoin67 (@BeginnerCoin67) January 4, 2018
hope cenk tosun will play!We besiktas fans support to everton!!

— sametyagmurlu (@sametyagmur35) January 4, 2018
Everton just got themselves a few million extra fans and follows after the Cenk Tosun move

— Turkish Football (@Turkish_Futbol1) December 28, 2017
We loved him so much and now we entrust him to you . It is known that he was not just a Besiktas JK footballer but also a Besiktas JK fan. Now we all become Everton fans with him. @Everton @CenkTosun_ @Besiktas #GoodLuckCenkTosun

— Ümit Öndeş (@MTNDS) January 4, 2018
Look after him mate you didn't buy our striker you took our hearts away ? pic.twitter.com/bZuAw18jSr

— hasan alasulu?? (@kartalmiamelek) December 29, 2017
Hear this argument being made quite a lot. Firstly it is worth pointing out that Cenk was focused on Champions League football this season and was rested at times in the league for Negredo – his backup – as a result.
Secondly Cenk scored four goals and provided two assists in the Champions League. In fact he has been involved in seven goals in his last 12 games in the competition. Actually he has picked up goal of the group stage award for two seasons running.
Hearing nothing but great things from Besiktas fans about Cenk Tosun is great, until you realise that a certain Arouna Koné has the same amount of goals, in the same league, this season

— ً (@GerardDeulofxu) December 29, 2017
Already getting the shirts in!
You can get an @Everton away jersey (w/ personalization) for $88 right now… Announce Cenk's number so I can place my order lads! Tosun to wear to Merseyside Blue in FA CUP!! @ToffeeTVEFC @WereEvertonFC

— HaSan (@TurkAlert302) January 4, 2018