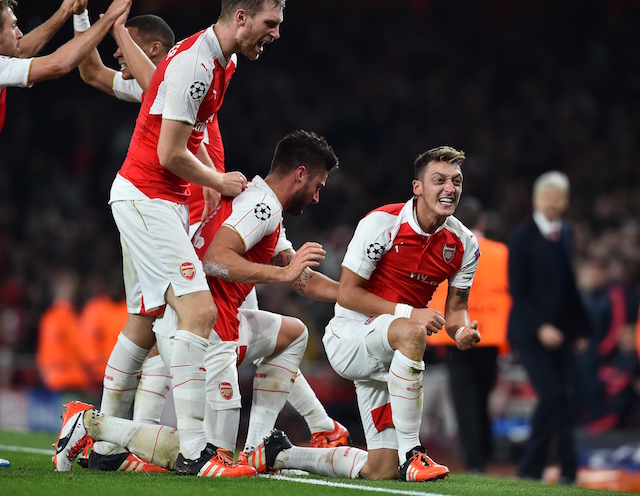 'Wenger is now manager of the year, isn't he?' – Paul Merson gives his prediction for the Arsenal v Leicester City
Former Arsenal star Paul Merson has revealed his prediction for the Gunners clash against reigning Premier League champions Leicester City.
The clash will take place on Wednesday 26 April at the Emirates stadium.
Merson has tipped Arsenal to build upon their FA Cup semi-final victory over Manchester City at Wembley over the weekend and beat the Foxes convincingly.
The Gunners legend touched on how quickly things can change in football in his match preview for Sky Sports.
See More: Guide to pronouncing Mesut Ozil
Arsenal boss Arsene Wenger was under fire from sections of the press and media after a disappointing run of results.
Confidence in Wenger does appear to be back following the City win.
Merson wrote: "Things can change very quickly in football. After Sunday's win, Arsene Wenger is now manager of the year, isn't he? Credit where credit's due though because that was a massive confidence-restoring win for Arsenal and Arsene. The goal they let in was U10s defending but they came back against a good Manchester City team. It was a big, big football result for Arsenal and for the manager, and it will propel them to a win over Leicester."
Wenger will be able to call upon star names including Alexis Sanchez and Germany international of Turkish origin Mesut Ozil.
Ozil has 11 goals and 11 assists in all competitions this season.
The Foxes have won five of their last seven league games but have a poor record against Arsenal.
The Gunners are unbeaten in 20 league games against Leicester.