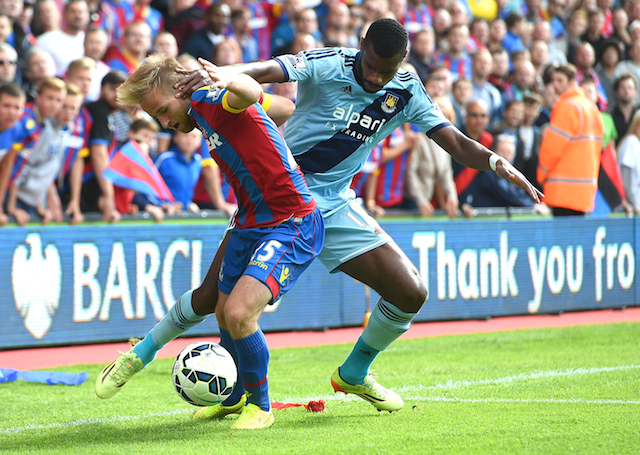 West Ham will play football that is more pleasing on the eye under new manager Slaven Bilic according to Akhisar winger Vaz Te.
The former West Ham man stated that Beşiktaş played attractive football under the command of Bilic last season and that his experience in European competition will also benefit the East London based club.
"He has experience of European football and that can only be a big positive thing. He likes to play good football, from what I could see and from what I heard, he is a very focused person and instils this in his players," Vaz Te told the official West Ham website.
See More:
3 Besiktas players West Ham manager Slaven Bilic may target
5 reasons why Slaven Bilic will be a success at West Ham
The 28-year-old winger scored 19 goals in 61 games for West Ham over three seasons and scored the winning goal in West Ham's Play-Off final win against Blackpool at Wembley in May 2012 to ensure Premier League promotion.
Vaz Te also underlined that Bilic knowing West Ham as a player and having an emotional connection will also increase his chances of success in the Premier League.
"The other thing is he knows West Ham as a club personally, having been there as a player himself and that is something he will look to embrace further I am sure," he added.
The Portuguese winger joined Akhisar on a free transfer from West Ham last January, scoring five goals and providing five assists in 2015 for his new club.