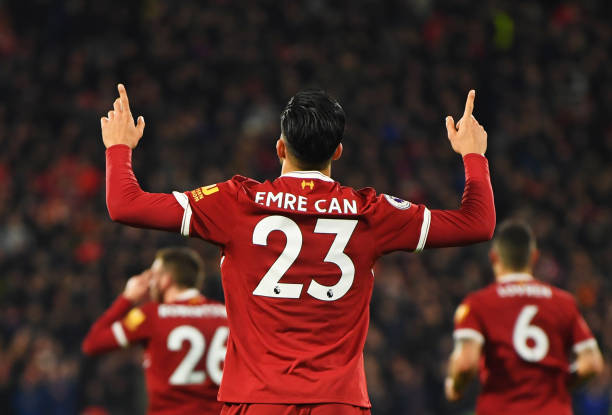 Liverpool star midfielder Emre Can has been closely linked with a move away from the Reds this summer.
The 24-year-old has under three months left on his current contract and is yet to commit is future to the club
Juventus have been closely linked with a move for Can with recent reports stating that they want a definitive answer by the end of the week.
Emre Can's close friend Besar Halimi has spoken to Goal.com regarding the Liverpool star's future.
Halimi admitted that he is uncertain which route Can will choose but believes the Germany international won't have a 'bad ending' whatever he decides.
See More: UEFA Respond To Allegations Of Fixing Liverpool – Roma Draw
"I don't know if he will stay at Liverpool. If we meet we do not talk about football that much," Halimi told Goal.com.
"I hope he will make the right decision. But it does not matter which way he'll choose, it won't be a bad ending for him."
Can is currently sidelined with a back injury he picked up a fortnight ago. The 24-year-old is at risk of missing the UEFA Champions League tie with AS Roma.
Liverpool recorded a comfortable 3-0 win over Bournemouth on Saturday and take on bottom-of-the-table West Brom this weekend.