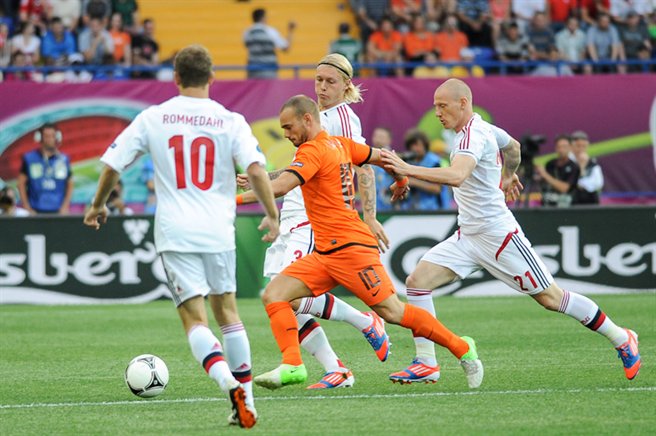 Agent wants Man Utd target Sneijder to join Juventus  [divider]
Wesley Sneijder's agent Guido Albers has revealed that he wants his client to consider a move to Juventus.
"There have been no talks between Juventus and Galatasaray over the transfer of Wesley Sneijder," Albers said.
"However, if Sneijder wants to play at the 2016 European Championships I think it would be in his best interests to consider Juventus. 
"Galatasaray want €20 million for Sneijder and have made all his payments however, I would recommend him to move to Italy, it is the place he has been most successful as a player."
Juventus have been closely linked with the Netherlands international.
Manchester United are also reported to be interested in Sneijder according to football manager Muhsin Ertuğral.
"I know Manchester United are keeping close tabs on Wesley Sneijder," Ertuğral told Radyospor.
"I know Luis Van Gaal is interested. 
"This is what is being said behind the scenes but in my opinion if Galatasaray let him go they will not be able to replace him with a player of the same quality."