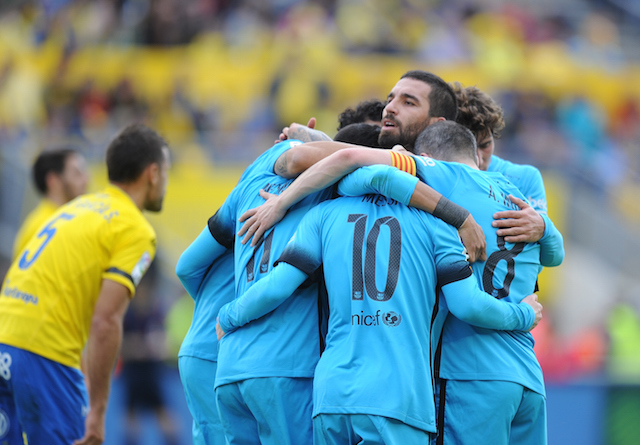 Croatia national team star Ivan Rakitic has praised his Barcelona teammate Arda Turan ahead of the Euro 2016 opener against Turkey.
Rakitic was pull of praise for Turan describing him as a great person to be around and a player of 'phenomenal quality'.
"As a person he is fantastic, the true character of the team – always smiling, likes to joke," Rakitic said in his pre-Turkey match press conference.
"You could fill a library on his qualities. He has phenomenal quality on the ball, reminds me of [ex Croatia playmaker Robert] Prosinecki.
"We must be prepared, because he is very dangerous."
Croatia take on Turkey in their opening Euro 2016 group game on Sunday 12 June in Paris. Turan and Rakitic are the only players on the opposing sides who are team-mates.
Both Turan and Rakitic are expected to play – the bearded winger will actually captain Turkey.
This will be the third encounter between Turkey and Croatia in the European Championships. Croatia beat Turkey 1-0 in Euro 96 but Turkey got revenge in Euro 2008.
Croatia took the lead on 119 minutes but Turkey equalised a minute later before winning on penalties.
See More
Group D: Turkey Euro 2016 team guide
Euro 2016: Turkey v Croatia Preview & Prediction