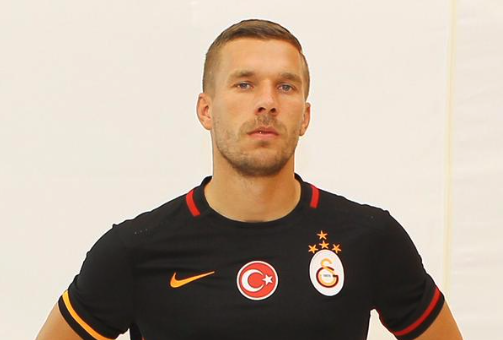 Barcelona star Lionel Messi is currently the best player in the world according to Galatasaray striker Lukas Podolski.
The former Arsenal striker had a questions and answers session with the official UEFA website and stated that in his opinion Messi currently has no match in world football.
Podolski did however, also reveal that he believes former Brazil international Ronaldo was the best player of all time.
The Germany international was asked 'who is the best footballer right now and of all time?' to which he responded: "Right now Messi. Of all time… Ronaldo, the Brazilian striker."
Messi already has six goals and two assists in eight games for the reigning La Liga champions in all competitions.
The 28-year-old has already won seven Premier League titles and four Champions League trophies for Barcelona.
Podolski joined Galatasaray from Arsenal over the summer transfer window on a three-year deal and has two goals in seven appearances for the Turkish giants in all competitions.
The Germany international has won nowhere near as many trophies as Messi but he has lifted the World Cup which has eluded the Argentinian so far in his career.
See More
Arsenal boss Arsene Wenger is happy with Mesut Ozil says agent
Man Utd legend David Beckham is Barcelona star Arda Turan's role model