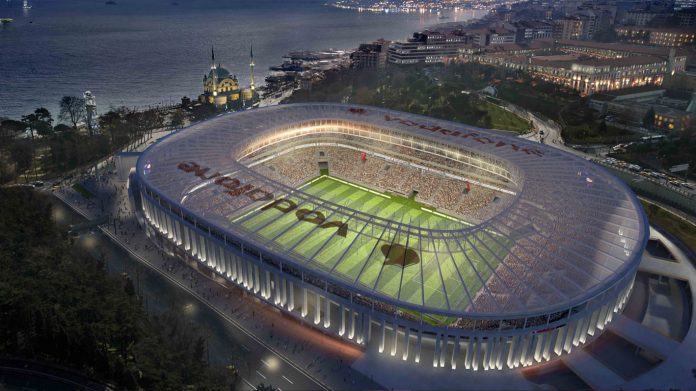 Beşiktaş invite Barcelona to inaugural game at new stadium [divider]
Beşiktaş press officer Metin Albayrak has confirmed that Barcelona have been invited to the inaugural game at the 41,903 seater Vodafone Arena stadium.
"Our sponsor is Beko as is Barcelona's, we have invited Barcelona through our sponsors and will wait for a response once we finalise the dates," Albayrak told Radoyspor.
See More:
Besiktas News
Kavlak – 'The Vodafone Arena will be one of the greatest stadiums in the world'
Vodafone Arena will be Turkey's first environmentally friendly stadium
The İnonü stadium is currently being rebuilt, the new Vodafone arena will be a state of the art, 41,903 seater stadium.
The distance between the pitch and the stands will be just 6.15 metres and it will be the first environmentally friendly stadium in Turkey.
Beşiktaş recently signed a $145 million deal with Vodafone which included shirt sponsorship as well as the stadium naming rights.
Vodafone reached a sponsorship agreement for $29 million which will see the company brand advertised on the front of the shirt for 3+2 years.
Also Beşiktaş signed a stadium deal encompassing advertising, stadium naming rights and stadium technology infrastructure investment rights for 10+5 years worth $116 million.
The İnonü will be renamed as the Vodafone Arena when it is completed.