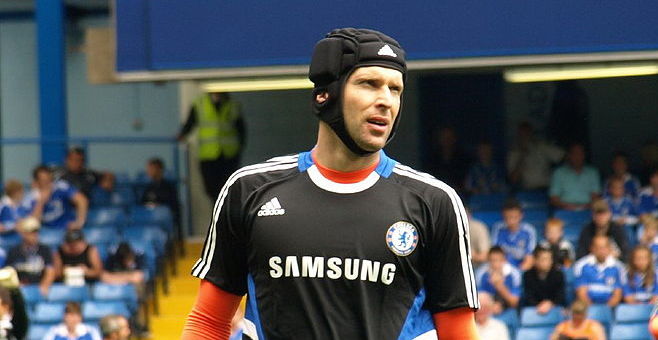 Beşiktaş target Petr Cech could leave says Thibaut Courtois [divider]
Chelsea goalkeeper Petr Cech could leave the club according to the Blues first-choice keeper Thibaut Courtois.
"As a goalkeeper you want to play. If I was in that situation where I didn't play a lot, then I would leave too," Courtois told Sky Sports News HQ.
"I think Petr is still a goalkeeper with a lot of quality and one of the best there is."
Courtois also believes Chelsea winning the league is more important than remaining unbeaten.
"Obviously a lot of people hope that we can go unbeaten, we will see. The Premier League is a very hard competition, so I think that's maybe why just one team did it, but I think it will be hard," Courtois said.
"It's more important to be champions, and if it is unbeaten then OK."
Beşiktaş are interested in Cech according football agent Mithat Hali who has ties to Sport Invest International, the company which represent the Chelsea keeper.
"We have not held talks yet however, Chelsea have recently made an agreement with Beşiktaş," Halis said.
"Chelsea have similar deals with Vitesse and other clubs. 
"If Cech does become available Beşiktaş would become a potential destination for Beşiktaş and I would support sucha move.
"We talked about it briefly before the national team break but no offers or deals have been made."