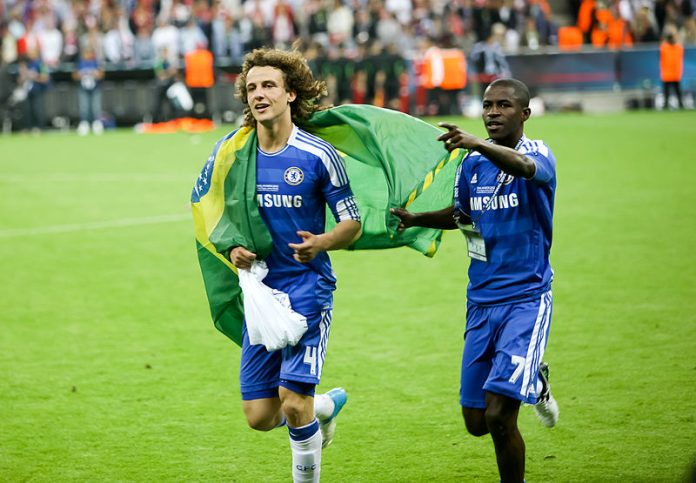 David Luiz bids farewell in Turkish [divider]
Brazil national team star David Luis bid farewell to Turkey with a message in Turkish.
The Selecao beat Turkey 4-0 at the Şükrü Saracoğlu stadium.
Luiz Tweeted, "I had a great time in Turkey, it was a great experience and I hope to see my Turkish friends very soon #Turkishgeezers #Turkey"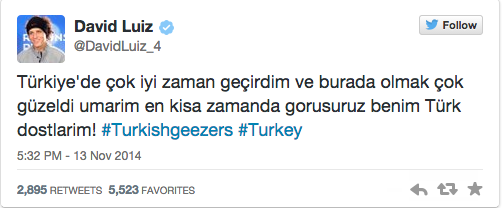 Luiz also revealed that he believes Brazil have become far more resilient under Dunga.
"We turned the pressure in our favour," Luiz told TV Globo.
"I'm happy with how the team performed against a difficult opponent, so it was a good debut for the new guys.
"That's what we must try to achieve now: to grow in each and every game. So, in general, we're happy with our work. But we must keep our feet on the ground and try to improve in every aspect of our game.
"When you have a goal like this, you're on the right road to becoming stronger."
The former Chelsea star joined PSG for £50 million this summer.
Brazil face Austria next, in Vienna, on November 18.